Minister of Community Safety and Correctional Services Sylvia Jones announced the appointment of Ronald (Ron) Taverner as Commissioner of the Ontario Provincial Police yesterday, November 29, 2018.
Superintendent Taverner was appointed by Cabinet, based on the unanimous recommendation of a selection committee comprised exclusively of members of the Ontario Public Service and supported by Odgers Berndtson, an executive search firm.
Taverner is currently Unit Commander of 12, 23, and 31 Divisions with the Toronto Police Service, and is well respected for his focus on building relationships with marginalized communities.
"I'm very pleased to appoint Ron Taverner as OPP Commissioner," said Minister Jones. "He is a relationship builder, and I'm certain he will have a positive impact on policing across Ontario."
He began his career in policing in 1967 and has worked in many divisions and units, including intelligence, organized crime enforcement, outlaw motorcycle gangs and community policing. Taverner is the recipient of many recognitions and awards, including, in 2009, the Order of Merit of the Police Forces, awarded by the Governor General of Canada. It recognizes fellowship of honour based on the highest qualities of citizenship and service to Canada, to the police community and to humanity at large.
"With over 50 years' experience, Ron brings the support of front-line officers, community leaders and our respected law enforcement professionals," said Minister Jones. "We will be well served by an officer who has dedicated his life to making our communities a safer place to live."
Taverner will assume his post on December 17, 2018, and will serve for a term of up to three years.
SOURCE – Ministry of Community Safety and Correctional Services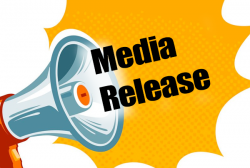 Latest posts by This Media Release
(see all)