The NDP says Doug Ford's first 100 days in office can only be measured by the people impacted by his choices.
"Ask the students, teachers and educators who were already in drafty schools with lead in the drinking fountains," said NDP Deputy Leader Sara Singh. "Doug Ford cancelled $100 million that was supposed to pay for school repairs, so instead of being fixed, those schools are going to go from bad to worse.
"Ask all those waiting for mental health care how they feel about Ford's $330-million cut to mental health funding, which is only making painfully long waits longer.
"And ask low-income Ontarians, how they feel after Ford slashed the planned 2018 social assistance rate increases and cancelled the basic income pilot – despite repeatedly making promises not to."
From forcing a sex-ed curriculum written more than 20 years ago back into the classroom, to meddling in the Toronto municipal elections that were already underway, to appointing rich and powerful supporters to patronage jobs that come with big pay cheques, Ford has shown that he's driven by backroom deals, his need for revenge against old political enemies, and doing favours for friends.
Here's a look at Ford's first 100 days by the numbers:
1,700,000: Number of people who will lose about $2,000 a year because Ford cancelled a minimum wage increase they were counting on
$100,000,000: Amount that Ford cut from school repair funds
$100,000,000: Amount Ford took away when he cancelled a natural gas expansion fund for the North
$335,000,000: Amount that Ford cut from annual mental health care funding
2: Pieces of legislation passed
0: Opportunities for public comment on those pieces of legislation
8: Number of pricey lawsuits already pending against the Ford government
1.21/litre: Gasoline prices in the GTA when Doug Ford became PC Leader
1.26/litre: Gasoline prices in the GTA today
14%: decrease in PC Party support since Doug Ford became its leader
SOURCE – NDP Deputy Leader Sara Singh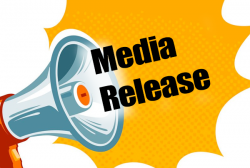 Latest posts by This Media Release
(see all)