Sep 21, 2018 @ 08:06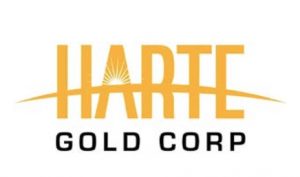 Harte Gold has received all necessary operating permits from the Government of Ontario to start commercial production at the Sugar Zone Mine. Harte Gold is now fully permitted to mine, process ore and pour gold on site.
Stephen G. Roman, President and CEO of Harte Gold, commented, "We are very pleased to announce the completion of commercial permitting and the beginning of full-scale operations at the Sugar Zone Mine. Mining operations are currently expected to run for 12 years and will support further resource expansion drilling in the immediate vicinity of the mine and the ramp up of property-wide exploration programs. This is an important milestone for the Company and I would like to thank Vice President Tim Campbell and our team for their dedication and persistence over the past number of years."
Tim Campbell commented, "The permitting of the Sugar Zone Mine has been a lengthy process with many moving parts, the success of which is due to a concerted team effort. The mine will employ close to 200 people and provide significant economic benefits to the immediate area and the province as a whole. We would like to thank those who played a role in making it happen, including our engineering and environment consultants, Netmizaaggamig Nishnaabeg (Pic Mobert) First Nation, Biigtigong Nishnaabeg (Pic River) First Nation, the Town of White River, and the provincial government for moving this project forward."
"This is great news for the people of White River and Northern Ontario. Mining helped shape our province's economic history – and under our government's watch it will continue to play an important role in our future. Harte Gold's Sugar Zone mine will employ hundreds of northern workers through direct and indirect jobs," said Premier Doug Ford. "AsOntario's first high-grade gold mine in over ten years, this project proves that Ontario's North is open for business."
Full commissioning of the mill complex is nearing completion. Testing of the crushing and conveyance system is complete and water has been successfully circulated through the mill. The power line has been built to the site and all electrical equipment has been delivered and installed. The Company will connect to the Grid and energize the entire Sugar Zone Mine site and Mill complex this week.
Underground development work continues to exceed targeted rates. For the month of July, 254 metres of development was completed, or 8.2 metres per day. Development completed to-date has opened up several areas in the Sugar Zone Deposit, particularly in the near-surface Upper Zone area, to provide early high-grade stopes. The Company continues to review and refine its mine plan to optimize operations.
About Harte Gold Corp.
Harte Gold is focused on the exploration and development of its 100% owned Sugar Zone Mine where it has completed a 70,000 tonne Advanced Exploration Bulk Sample, mined 30,000 tonnes under a Phase I Commercial Production Permit, permitted and built an 800 TPD processing plant. Harte Gold received operational permits to start full commercial production September 2018. The Sugar Zone Mine is located 80 kilometres east of the Hemlo Gold Camp in Ontario. Using a 3 g/t Au cut-off, the Mineral Resource Estimate dated February 15, 2018 contains an Indicated Mineral Resource Estimate of 2,607,000 tonnes grading 8.52 g/t for 714,200 ounces contained gold and an Inferred Mineral Resource Estimate of 3,590,000 tonnes, grading 6.59 g/t for 760,800 ounces contained gold. Harte Gold also holds the Stoughton- Abitibi property on the Destor-Porcupine Fault Zone, east of Timmins, Ontario adjacent to the Holloway Gold Mine.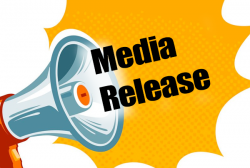 Latest posts by This Media Release
(see all)