Jul 12, 2018 @ 08:09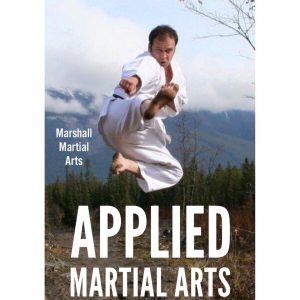 Marshall Martial Arts Self-Protection Training is coming to Wawa the first week of August. Sensei Matt Larrett of Michipicoten Wado Kai explains, "This is an excellent opportunity for students leaving our small town for big city colleges and universities, seniors looking to travel and anyone who may encounter violence in their daily work.
Wawaite, Darren Marshall is a leader in conflict management. As a fifth-degree black belt in Wado Kai Karate, with 35 years of martial arts and conflict resolution studies and 22 years in the Private Security Industry, he has real-life experience. Sensei Larret, explained, "Darren has spent decades working in physical security services & bodyguarding, close quarter combat, situational and environmental awareness situations. He started studying Martial Arts in 1987 and has taught for 25 of those years engaging thousands of students across Canada and the United States. This experience has been crafted into a specific set of concepts of self-protection that anyone can learn, without years of practicing special moves and collecting bruises."
Darren wants to share his experiences with his hometown and is offering a workshop in self-protection at a reduced rate of $35 /person. Sensei Larret said, "I have trained with Darren in some of these concepts and I believe they are some of the best practices for keeping aware and safe. I often incorporate these lessons into my own karate classes."
Sponsored by Michipicoten Wado Kai, the workshop will be held August 7th and 8th, from 6 p.m. at the Michipicoten High School gymnasium.
The workshop costs $35 and has limited space. Participants are asked to wear comfortable/flexible clothing. Please contact Sensei Matt Larrett at Mr.Larrett @ gmail.com to register and/or for more information.
Latest posts by Brenda Grundt (see all)