By this evening, there were sixty-eight active forest fires across the Northeast. Twenty-six of these fires are not yet under control, while forty-two are either being held, under control or being observed.
Restricted Fire Zone declared in Northeast Region
Due to the extreme fire hazard, several recent periods of heavy lightning and the large number of wildfires burning, the Ministry of Natural Resources and Forestry has implemented a Restricted Fire Zone in some areas of Northeastern Ontario as outlined on the interactive fire map.
During a Restricted Fire Zone, the use of open fires – such as campfires, or burning of brush or debris, is restricted. Failure to comply could result in fines of up to $25,000 and three months in jail, as well as financial responsibility for the costs incurred in fighting a forest fire.
Portable gas or propane stoves are permitted for use for cooking or warmth, though they should be closely monitored. Portable charcoal BBQs and Hibachis are not permitted unless within 100 metres of a dwelling, or within an organized campground.
Commercial campground operators may allow their guests to enjoy campfires during a Restricted Fire Zone period provided they meet certain conditions.
The Restricted Fire Zone is a temporary measure to reduce the number of new human-caused wildfires as the Aviation Forest Fire and Emergency Services branch of the OMNRF expects the elevated forest fire hazard to continue into the foreseeable future.
New starts today:
One new fire confirmed today remains active. Thirteen fires across the Northeast were called out. Priority fires in the Northeast region include the following:
On July 8th at approximately 5:45pm, an evacuation has been initiated as a result of the North Bay 69 wildfire, which is currently 100 hectares and not under control. Residents living between Finlayson Point Provincial Park and Jesse Lake have been advised to leave their homes due to the close proximity of the active forest fire. Approximately 20 homes have been evacuated.  These residents were asked to leave their homes and travel north on Hwy 11, away from the active fire.

Residents living in the area between Jesse Lake and Lake Temagami Access Road have been placed on an evacuation alert and may be asked to leave the area if the fire situation worsens.
Residents of the Town of Temagami are currently on a voluntary notice to evacuate and are also being asked to travel northbound on Highway 11, if they choose to leave at this time.

North Bay 62  is not under control and is listed at 2500 hectares.
North Bay 25 is currently 176 hectares and not under control. This fire is located in Sturgeon River Provincial Park.
North Bay 42 is listed at 200 hectares and not under control. This fire is located north of Red Cedar Lake.
North Bay 19 is 300 hectares in size and is not under control. The fire is located east of Florence Lake.
North Bay 72 is not under control at 12000. The fire is burning northeast and is located north of Landers Lake.
North Bay 56 is not under control at 200 hectares. The fire is located west of Moosehead Lake
North Bay 68 is located north of Ottertail Creek. This fire is currently 500 hectares and not under control.
North Bay 42 is not under control at 200 hectares and is located north of Temagami River Provincial Park.
North Bay 25 is not under control at 176 hectares. The fire is located within Sturgeon River Provincial Park.
The forest fire hazard is high to extreme in the central and southern sections of the region, with northern areas ranging from a low to a high hazard. We are expecting to find several new fires started by recent lightning over the next few days.
Source – MNRF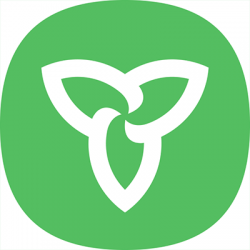 Latest posts by Natural Resources Forestry
(see all)