Today, on the summer solstice—the longest day of the year and a special day marked by many Indigenous communities—we come together to celebrate the culture, heritage and contributions of Indigenous Peoples.
It is also National Indigenous Peoples Day, a time for all of us to learn more about the diverse cultures and languages of First Nations, Inuit and Métis Peoples across this land, and work together to advance reconciliation.
Language is an important part of identity, and helping strengthen Indigenous languages is integral to reconciliation. That is why, with the support of the Assembly of First Nations, Inuit Tapiriit Kanatami and the Métis Nation, our government is taking another step to preserve, promote and revitalize Indigenous languages. We will be engaging with First Nations, Inuit and Métis across Canada this summer to support the co‑development of Indigenous languages legislation. Together, we are forging new ways of understanding, in which Indigenous teachings, culture, traditions and practices are embraced in Canada.
National Indigenous Peoples Day is also a key part of the nearly 1,600 Celebrate Canada events happening across the country from June 21 to July 1. As Minister of Canadian Heritage, I encourage all Canadians to join a community celebration for National Indigenous Peoples Day. Whether it's the Indigenous Peoples Festival in Edmonton, APTN Indigenous Day Live in Winnipegor the Journée nationale des Autochtones in Val-d'Or, Quebec, there are a number of activities taking place across the country that will enable Canadians to learn more about Indigenous culture. Canadians are invited to find out more about National Indigenous Peoples Day celebrations by visiting the Calendar of Events on the Celebrate Canada 2018 website.
Let's take this opportunity to learn more about Indigenous culture as we work toward a renewed nation-to-nation, government-to-government and Inuit-Crown relationship.
Happy National Indigenous Peoples Day!
SOURCE Canadian Heritage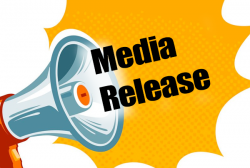 Latest posts by This Media Release
(see all)