Jun 20, 2018 @ 10:27
The Northeast Superior Regional Broadband Network (NSRBN) is focused on building a broadband network in every community to improve economic growth, resiliency and improved access to health and education services. The availability of adequate and affordable broadband for all citizens and stakeholders is important to the future of the entire region.
As part of the NSRBN information gathering stage, we invite community members to complete a survey so that we can learn more about the current state of technology in our region. Your participation is critical to ensuring that we include as much data as possible to assist in the preparation of a study that will enhance the ability to seek future funding for critical areas. The survey should take no more than 5 minutes to complete. You may conduct the survey in two ways; by following the link https://www.surveymonkey.com/r/NESBPSurveyEN or by completing a paper version. You may pick up a paper version at the Economic Development office, Township or Band Hall in your community or reach out using the information provided below.
The NSRBN has been formed with representatives from participating First Nations, and Municipalities and Economic Development Organization in the Northeast Superior region. Specific membership is made up from the following 13 communities and organizations, including; Brunswick House First Nation, the Twp. of Chapleau, Chapleau Cree First Nation, Corporation du Développement Économique et Communautaire de Dubreuilville, the Twp. of Dubreuilville, the Economic Development Corporation of Wawa, the Twp. of Hornepayne, Michipicoten First Nation, Northern Information Technology and Geomatics Cooperative (NITGC), Pic Mobert First Nation, Superior East Community Futures Development Corporation and the Municipality of Wawa and the Twp. of White River. The NESBN also enjoys support from FedNor – Industry Canada, the Ministry of Northern Development and Mines and the Sault Ste. Marie Innovation Centre.    
The survey will be open from June 18th – June 30th, 2018. All survey responses will remain anonymous as personal user data is not collected, however, should you wish to have your name entered into a $250 draw please enter your name for a chance to win!
If you have any questions for the NSRBN study team, please send an email to [email protected] or call Melanie Pilon, EDO at 705 884 9909. The study team extends our sincere thanks in advance for your participation.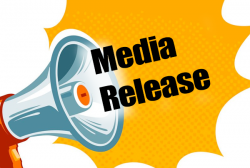 Latest posts by This Media Release
(see all)