May 31, 2018 @ 13:25
Today the United States government announced it will immediately impose devastating tariffs on Canadian steel and aluminium – putting many thousands of good jobs in Ontario at risk. As a life-long Hamiltonian, I know the impact President Donald Trump's protectionist actions will have on families who count on good steel jobs.
ALCAN workers in Kingston, the staff at Lake Erie Works in Nanticoke, the steelworkers at Algoma Steel in Sault Ste. Marie and in Sudbury, the women and men at Stelco and Dofasco and throughout the steel industry in my hometown, Hamilton, and workers in many more communities – plus the workers in all those industries that feed into them including mines and processing plants – they've all been dealt a direct blow by this decision. All of Ontario will hurt together if tariff exemptions are not granted.
President Donald Trump's dangerous protectionism has no place in the highly-integrated North American steel and aluminum market. It will do damage to multiple industries, across borders.
As recently as yesterday, Kathleen Wynne assured families who rely on our steel and aluminum industry that her government is defending Ontario. Whatever Kathleen Wynne and Justin Trudeau have been doing isn't working – and the consequences are unthinkable.
We will have a new premier in just a few days. The first job for that premier must be to take an active role in resolving this conflict, undoing the damage and getting Ontario's steel and aluminum industries back on the rails. If I am elected premier, I'll be meeting with Canadian and American officials immediately to do everything I can to secure an exemption to these punitive, devastating tariffs.
Source – Andrea Horwath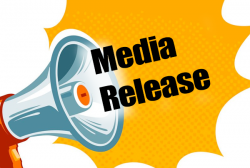 Latest posts by This Media Release
(see all)