May 31, 2018 @ 22:19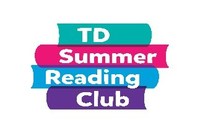 Library and Archives Canada, along with the Toronto Public Library and TD Bank Group, is proud to announce the 2017 TD Summer Reading Club Library Award winners.
Since 2007, these awards have recognized and rewarded the most innovative and effective TD Summer Reading Club programs in each official language in public libraries across Canada!
Here are the winners for the 2017 summer program.
First-prize winners of $10,000:
Callander Public Library
Bibliothèque publique bilingue Métis-sur-Mer
Second-prize winners of $2,500:
Clarington Public Library
Bibliothèque municipale de Châteauguay
Third-prize winners of $1,000:
Spruce Grove Public Library
Bibliothèque publique de

Saint-Michel
Quotations
Congratulations to the winners and to all the libraries across Canada that participated in the TD Summer Reading Club. Library and Archives Canada fully supports the Club's efforts to engage children in the joy of reading. For young people, reading is the key to learning and a spark to imagination. Dr. Guy Berthiaume – Librarian and Archivist of Canada, Library and Archives Canada
As part of The Ready Commitment, we are proud to sponsor TD Summer Reading Club again this year, investing in early learning that will help young people to gain the foundations for future success. Through this partnership, we are opening doors to a more inclusive tomorrow by increasing young learners' confidence in the future through the power of reading. Congratulations to this year's award recipients and thank you to the 2,061 library branches across the country that delivered more than 38,000 programs to 718,399 participants. Andrea Barrack – Vice President, Global Corporate Citizenship, TD Bank Group
The Toronto Public Library would like to congratulate the award winners for their outstanding creativity and commitment. We would also like to thank public library staff across the country for inspiring Canadian families each summer with their infectious enthusiasm for books and reading. Jessica Roy – Manager, TD Summer Reading Club, Toronto Public Library
Quick Facts about the TD Summer Reading Club
Co-created and delivered by over 2,000 public libraries across

Canada

, this national bilingual program is developed by the Toronto Public Library in partnership with Library and Archives Canada, and generously sponsored by TD Bank Group.
Studies show that kids who keep reading throughout the summer do better when they return to school in the fall. The Club is designed to inspire kids to explore the fun of reading their way—the key to building a lifelong love of reading.
Between

Saturday June 16

and

Saturday June 23, 2018

, kids across the country are encouraged to visit their participating local library to register for the TD Summer Reading Club.
Libraries can join in promoting the TDSRC with fun activities and launch their own summer program during Get Your Summer Read On Day.
For more information about the 2018 summer program, visit TD Summer Reading Club.
Associated Links
http://www.tdsummerreadingclub.ca
https://www.facebook.com/LibraryArchives
https://www.tdreads.com
About Library and Archives Canada
The mandate of Library and Archives Canada is to preserve the documentary heritage of Canada for the benefit of present and future generations, and to be a source of enduring knowledge accessible to all, thereby contributing to the cultural, social and economic advancement of Canada. Library and Archives Canada also facilitates co-operation among communities involved in the acquisition, preservation and diffusion of knowledge, and serves as the continuing memory of the Government of Canada and its institutions.
About TD Global Corporate Citizenship
TD has a long-standing commitment to enriching the lives of its customers, colleagues and communities. In March 2018, TD launched The Ready Commitment, a new multi-year program to help individuals and communities prosper. As part of The Ready Commitment, TD targets $1 billion (US $775 million) in total by 2030 towards community giving in four areas critical to opening doors for an inclusive tomorrow—financial security, a more vibrant planet, connected communities, and better health. Through The Ready Commitment, TD's aspiration is to link business, products, services, and community giving to help people feel more confident—not just about their finances, but about their future and their ability to achieve their personal goals in a changing world.
SOURCE – Library and Archives Canada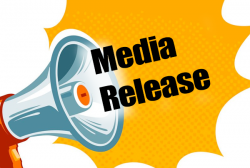 Latest posts by This Media Release
(see all)