May 10, 2018 @ 08:03
Do you ever find you are "allowing" yourself to have a treat, or having a "cheat day"?
If your everyday dietary regime requires a cheat day, then maybe you should break-up! You are evidently unhappy and unable to sustain the diet trends you are following! Quit restricting yourself! Although we are adults, we act just like children when we are told not to do something, or in this case, eat something: we want it even more! Give yourself permission to have whatever it is you are craving, do not feel guilty, or ashamed because you "fell off the wagon", maybe you were on the wrong wagon to being with!
Your everyday diet should include a variety of foods you enjoy and are able to sustain for the foreseeable future; you should not have to cheat on it. Instead incorporate these favourite foods into your diet, eat them and be okay with it, never feel restricted. Sure there are foods we should maybe eat less often, but never tell yourself you CAN'T have something. We should have a loving relationship built with the foods we consume and never feel the need to "cheat". Being faithful should be a no-brainer!
Microwave Cinnamon Apples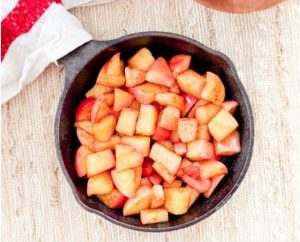 Ingredients
1 apple
1 Tbs. brown sugar (more or less, according to your taste)
¼ tsp. cinnamon (more or less)
1 tsp. water (more or less or none, if you don't want it very syrupy)
Instructions
Chop your apple into a microwave safe bowl.
Add remaining ingredients, adjusting according to what you like.
Cover loosely with plastic wrap.
Microwave 1 minute. Add time, if your apple is still crunchy. Mine only needed 1 minute.
Top with ice cream, nuts, granola or add to your oatmeal in the morning
https://eatathomecooks.com/1-minute-brown-sugar-and-cinnamon-apples/
Jenelle McAuley, RD (c)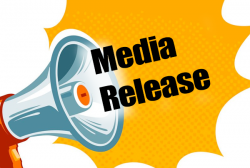 Latest posts by This Media Release
(see all)