NDP Health Care critic and Nickel Belt MPP France Gélinas issued the following statement:
"As premier, Kathleen Wynne has done real damage to the health care that people count on. Today, Wynne held a media event at a hospital to try to convince Ontarians that wait times for health care are fine. They're not. For years, she has chosen to freeze and cut hospital budgets, creating a dangerous crisis of painfully long waits for care in overcrowded hospitals.
And as for her rhetoric about defeating Donald Trump, the more-than-80 per cent of Ontarians who have decided that Wynne has got to go know that Wynne can't beat Doug Ford – only Andrea Horwath can stop Doug Ford.
Ford's Conservative cuts will only make things worse. He has vowed to open up every government service to cuts and privatization, making wait times and overcrowding even worse. And cutting health care will also mean more layoffs – just like the last time the Conservatives were in power, and laid off 6,000 nurses.
Only Andrea and the NDP have a plan to end hallway medicine and reduce wait times. As premier, Andrea will increase hospital funding by 5.3 per cent every year to keep pace with growing costs. She will place a moratorium on the layoffs of nurses and health care workers, fund 2,000 new hospital beds, and expand hospital capacity to meet the growing needs of our province. And her plan for universal pharmacare and dental care for everyone will also help people stay healthy and reduce pressures on emergency rooms. Our complete and fully costed platform is available at
ontariondp.ca/changeforthebetter
."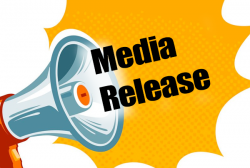 Latest posts by This Media Release
(see all)