Apr 15, 2018 @ 21:10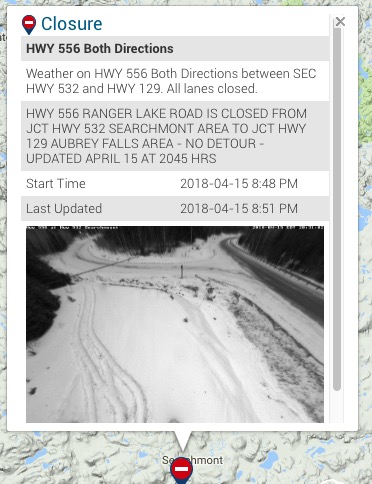 Hwy 556 has been closed from the Junction of Hwy 556 and Hwy 129 to the Junction of Hwy 556 and Hwy 532 due to poor weather conditions/glare ice.
OPPCommunicationsNER tweeted "ROAD CLOSURE: #Hwy556 is CLOSED between Garden Lake Rd and #Hwy129 #BruceMines due to glare ice and deteriorating weather conditions. Reopening time unknown."
The power is out on the other side of Sault Ste. Marie in Iron Bridge and Spragge/Algoma Mills area with 2906 customers affected. HydroOne estimates that the power will be restored after midnight.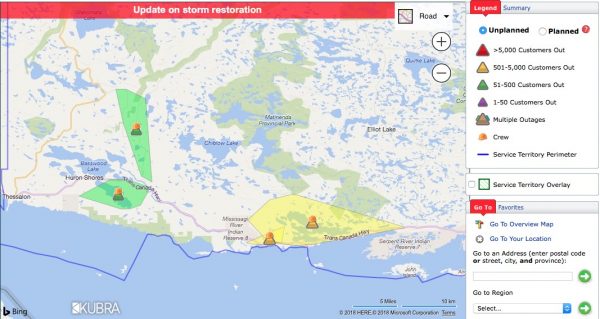 Latest posts by Brenda Grundt (see all)