Ontario NDP leader Andrea Horwath issued the following statement regarding pay raises at Hydro One:
"Seeing the executives at Hydro One take massive raises is a slap in the face to the hard-working Ontario families being gouged on their hydro bills as a result of Kathleen Wynne's disastrous sell-off of our public utilities.
The CEO's $6.2-million paycheque is over eight times what the CEO made when Hydro One was owned by the people of Ontario — part of more than $14 million just the top five executives take home. The Wynne Liberals' sell-off of assets — assets that belonged to the people of Ontario — robbed people of not only lower hydro bills, but also of billions of dollars that should have been invested in fixing our overcrowded hospitals, crumbling schools, and broken long-term care system.
It's time to undo the damage done by decades of Conservative and Liberal privatization. The NDP will bring Hydro One back into public hands and reduce hydro bills by about 30 per cent. We will crack down on exorbitant executive salaries and make sure that our hydro system works for the people of Ontario. That's change for the better."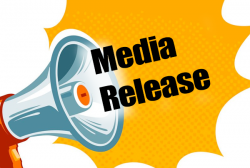 Latest posts by This Media Release
(see all)