Mar 9, 2018 @ 11:07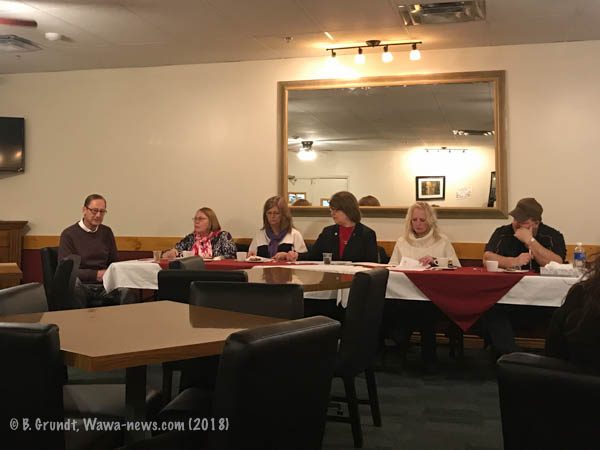 The Wawa BIA held their annual general meeting February 28th. After the minutes were accepted, Mayor Ron Rody (Council representative on the board) gave a short report on municipal happenings. He touched on the KPMG Water Report, and advised that the rates for consumption would be set shortly. Council will be conducting interviews from the candidates for the vacant seats on Council, and spoke about the celebrations last year of the new goose, new roof and landscaping out at the Tourist Information Centre. He also advised that Michael Cleary will be creating the new Wawa Goose Print. Mayor Rody spoke briefly about some projects that are going ahead: Magpie High Falls (bathrooms, pavillion roof, observatory at the bottom of the falls), and the Landfill.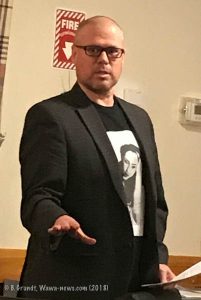 Special guest speaker was Jamie Roach from First Source HR (Timmins). He gave a very interesting talk about Bill 148, Fair Workplaces, Better Jobs Act, 2017.  Bill 148 not only raised the minimum wage, it also created up to 10 days of Personal Emergency Leave, 2 days of which are paid; new policies for scheduling, substituting public holidays, calculating holiday pay amongst others. He fielded questions from the small business owners, and gave them advice on how to deal with potential situations.
The Board offered their thanks to Nancy Donald and her group of gardeners who make the flower boxes so beautiful. Over the past year the BIA has offered their support to a number of things: benches along Broadway Avenue, and now expanding down Mission Road, Goose Lights, the new Christmas Banners, Wawa 150 Celebrations, Wawa Music Festival and the Northern Nationals.