Mar 8, 2018 @ 08:33
On March 6th, 2018, Elgin-Middlesex-London MPP Jeff Yurek introduced his Private Member's Bill, the Ministry of Natural Resources and Forestry Special Purpose Account Transparency Act, 2018. The proposed legislation is designed to strengthen spending requirements surrounding the Ministry of Natural Resources and Forestry's Special Purpose Account (SPA).
The SPA was created in 1997, initiating license fees for angling and hunting in Ontario. The SPA pools together all revenues from Fishing & Hunting licensing fees and royalties, and is meant to be reinvested back into wildlife management to improve angling and hunting across the province. Unfortunately, the Wynne government uses this account as a personal slush fund.
"Instead of conservation, the Wynne government has turned hunting and fishing licenses in this province into a cash grab to pay for their own irresponsible spending," said Yurek.
"My bill will provide transparency and clarification on how these services fees are actually being spent, and will work towards reversing the years of disrespect towards Ontario's hunters and anglers perpetuated by this government."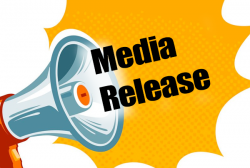 Latest posts by This Media Release
(see all)