Feb 28, 2018 @ 14:39
NDP Health critic France Gélinas said that Ontario families can't afford to wait for another federal study before they get the medicine that they need and called on the Wynne government to put Ontario first and support the NDP plan for true, universal pharmacare now.
"It's time for national, universal pharmacare — but yesterday, the federal government chose to study this idea, again, without promising any action, any money, or any timelines," said Gélinas. "That leaves millions of Ontarians between the ages of 25 and 65 without prescription drug coverage. That leaves people sitting at their kitchen tables, cutting their pills two to make the prescription last longer."
The NDP Pharmacare for Everyone Plan would deliver true, universal pharmacare for all Ontarians so that both parents and their children can get the medications that they need. The NDP plan would cover everyone, regardless of age, income, job status or health status.
In question period on Wednesday, Gélinas said that Ontario families can't wait for the federal government to act, and that Kathleen Wynne's plan to cut people off from drug coverage when they turn 25 is letting families down.
"A drug plan that cuts people off from drug coverage the day they turn 25 years old is not good enough," said Gélinas. "Ontarians shouldn't have to settle for a plan that leaves people from the ages of 25 to 65 with no prescription drug coverage. That's not pharmacare — because real universal pharmacare is prescription drug coverage for everyone."
"While the federal government continues to study pharmacare yet again, instead of acting upon it, why doesn't this Premier have a plan for universal pharmacare right here, right now in Ontario?" asked Gélinas.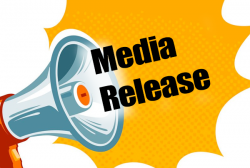 Latest posts by This Media Release
(see all)