Feb 14, 2018 @ 08:30
At last night's council meeting, Mayor Ron Rody reminded residents of the upcoming Senior's Luncheon. Participants are being asked to pay $2 to attend, with those monies being donated to the Wawa Royal Canadian Legion Lift Campaign. Mayor Rody also encouraged everyone to come out and enjoy the 2018 Wawa Winter Carnival.
Council accepted the resignation of Yvan Besner, councillor; and Kaireen Morrison from the Wawa Public Library Board. Mr. Besner's seat has now been declared vacant, and Council is accepting letters of interest from residents who may wish to become a member of Council.
Eight reports from staff were received, with only two having any discussion: Landfill Site Hours & Fees and the Hydro Poles – Golf Course Road. Councillor Chiasson asked about the Landfill Site Hours & Fees being discussed. Mayor Rody confirmed that they had been discussed at the last planning meeting, and CAO Chris Wray explained that the fees would come back up for discussion when they are approved under the 2018 budget process.
Council accepted Staff Recommendation and approved the Transfer of Ownership of Hydro Poles to Algoma Power, pending the writing of the easement.
The following by-laws were read and passed:
First, Second and Third Reading,
By-Law No. 3097-18 – to confirm the proceedings of Council at its meeting held on the 13th day of February, 2018, and
13.3 By-Law No. 3098-18 – to repeal By-Law No. 2897-15 and enter into an Agreement with the Wawa Medical Group to provide Information Technology (IT) support and related services.
Council ended the public portion of the Council meeting at 6:09 p.m. for an in camera session. Council had three matters to discuss:
Legal Issue (1 Item): Request for Letter of Support – a trade secret or scientific, technical, commercial, financial or labour relations information, supplied in confidence to the municipality or local board, which, if disclosed, could reasonably be expected to prejudice significantly the competitive position or interfere significantly with the contractual or other negotiations of a person, group of persons, or organization (Municipal Act, c.25, s.239 (2) (I))
Personnel Issue (1 item): Staffing Issue – personal matters about an identifiable individual, including municipal or local board employees (Municipal Act, c.25, s.239 (2) (b))
Legal Issue (1 item): Insurance Claim – advice that is solicitor/client privilege, including communications necessary for those purpose (Municipal Act, c.25, s. 239 (2) (f))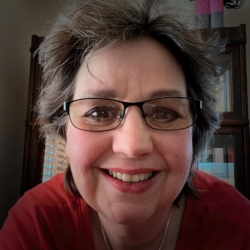 Latest posts by Brenda Stockton
(see all)