Feb 8, 2018 @ 10:39
Ontario Provincial Police have concluded their investigation into the allegations of criminal wrongdoing on the part of senior employees of ORNGE. Their conclusion is that there is insufficient evidence to support laying criminal charges.
From the OPP Press Release "The investigation began in February 2012 and was led by the OPP Criminal Investigation Branch (CIB). The investigation came at the request of the Ministry of Health and Long Term Care (MOHLTC). The OPP is mandated to investigate possible criminal activities in governments or agencies of government, including fraud, breach of trust, theft, and misappropriation of funds.
The OPP investigative team faced considerable investigative challenges during the months and years it took to acquire and review in excess of 41 gigabytes of information, more than 97,000 documents, more than 500,000 email communications, and interviews of 58 people in Canada, the United States and Italy, all in an effort to gain:
an understanding of the corporate structure and evolution of ORNGE, a private company;
an awareness of the performance agreement and reporting structure between ORNGE and MOHLTC; and,
insight into the relationships between ORNGE and vendors of aircraft.
The investigation including the forensic accounting work spent on this file – between February 2012 and April 2017 – required 1,789 hours of time and cost slightly less than $250,000. The ORNGE corporate structure has been described by the Government of Canada's forensic accounting agency – Forensic Accounting Management Group (FAMG) – as "artificial complexity."
Police supported their conclusion of this lengthy investigation without laying criminal charges by referencing oversight deficiencies identified in the Ontario Auditor General's March 2012 Special Report (entitled "ORNGE AIR AMBULANCE – FLYING OUT OF REACH") and Interim Report #1 by the Standing Committee on Public Accounts ("ORNGE AIR AMBULANCE AND RELATED SERVICES") from June of 2013.
The OPP "Ornge Air Ambulance Financial Irregularities Investigation Summary", a redacted version of a 94-page OPP "Ornge Air Ambulance Financial Irregularities Investigation Report" and "Government of Ontario ORNGE Investigation: Timeline" documents are available at opp.ca/media/ornge"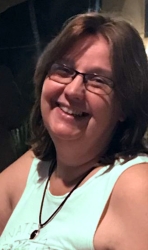 Latest posts by Brenda Stockton
(see all)