Jan 23, 2018 @ 19:14
NDP Leader Andrea Horwath said the latest commentary by Ontario's Financial Accountability Office, released Tuesday, shows how life is getting harder for Ontario families. Horwath released the following statement:
"Today's report by the FAO highlights what too many Ontarians already know — families are being squeezed. Under the Wynne Liberals, Ontario household debt is increasing faster than the rest of Canada. People are taking on more and more debt just to pay for the basics like rent, medicine, and electricity. It's time for a new direction – one that makes life a little easier for folks.
Costs are increasing, but middle-class wages are not. According to the census, median household income growth between 2005 and 2015 was only 3.8 percent – the lowest in the country by far, compared to provinces that saw their median income grow by more than 30 percent over the decade.
We just can't keep going in the direction of skyrocketing hydro, risings rents and unaffordable drug costs. The Conservatives and Wynne Liberals' plan to keep Hydro One private, driving up the cost of electricity, must be stopped. And cuts – like Patrick Brown's plan to cut $6.1 billion in services we all count on – will only make things tighter for households.
There's hope for relief. It really doesn't have to keep heading in this direction. New Democrats have a plan for prescription drugs for everyone, regardless of age and income. We will bring Hydro One back into public hands to get electricity bills down, and keep them down. And we'll help deliver affordable housing so families can afford to stay in their neighborhood and raise their kids in the city that they call home."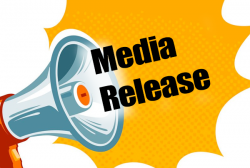 Latest posts by This Media Release
(see all)