Algoma District School Board (ADSB) is in the consultation process for the 2018-2019 School Year Calendar. It is our expectation that everyone in our school communities will have an opportunity to provide their input to ensure a full response to this consultation.
With our large area, the many communities and three other District School Boards with whom we need to coordinate calendars, this is always a complex process and your suggestions will assist us by providing the data necessary for setting the calendar. The four school boards will work to a consensus once the consultation process has been completed. The other school boards include Huron-Superior Catholic District School Board (HSCDSB), Conseil scolaire catholique du Nouvel-Ontario (CSCNO) and Conseil scolaire public du Grand Nord de l'Ontario (CSPGNO).
There are 194 potential school days between August 31, 2018 and June 30, 2019. There must be at least 194 school days in a school year calendar of which no more than seven can be professional activity days. Proposed Professional Activity Days are as follows:
1. September 28, 2018 Professional Activity Day 
2. October 26, 2018 Professional Activity Day 
3. November 26 or 30, 2018 Professional Activity day 
4. February 1, 2019 P* Assessment (Elementary Report Card Preparation) 
5. April 5, 2019 Professional Activity Day 
6. May 17, 2019 Professional Activity Day 
7. June 14, 2019 P* Assessment (Elementary Report Card Preparation) 
As part of the consultation process with the other three coterminous Boards, ADSB is looking for feedback on the scheduling of the Professional Activity Days:
 The two options for the third Professional Day are November 26, 2018 or November 30, 2018
 We are looking for feedback on scheduling PD Days on Mondays. What are the advantages and disadvantages of Monday PD Days as compared to Friday PD Days? What is your preference?
Students and staff begin classes on Tuesday, September 4, 2018 after Labour Day. The last day of classes for elementary students is June 28, 2019. Staff are in school until June 28, 2019 which is the last day of school. The Ministry of Education has set the Christmas Break from Monday, December 24, 2018 to Friday, January 4, 2019. The Ministry has set March Break for the week of March 11 to 15, 2019.
Feedback is requested by Monday, January 29, 2018 and can be provided by visiting our website www.adsb.on.ca and going to School Calendar or directly through this link: https://www.surveymonkey.com/r/adsbschoolyearcal2019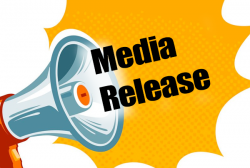 Latest posts by This Media Release
(see all)