Jan 10, 2018 @ 17:41
The Coast Guard is warning, Wednesday, of unstable ice conditions due to the warming temperatures in Northern Michigan, Wisconsin, Minnesota and much of the Great Lakes.
The public is encouraged to use extreme caution if partipating in recreational ice activities.
If you're planning to go out on the Great Lakes in the winter, remember the acronym I.C.E. before going.
I.C.E. = Information, Clothing, and Equipment.
Get the right Information on weather and ice conditions before going out; know where you're going, how to get there, and how to call for help.
Ensure you wear the proper Clothing to prevent hypothermia and choose bright colors to be more easily seen by others. It's not uncommon for people to become disoriented while on the ice, especially in low visibility or deteriorating weather conditions.
Never venture onto the ice without proper safety Equipment: a marine radio, a personal locator beacon, life jacket, screwdrivers /ice picks, etc.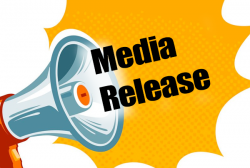 Latest posts by This Media Release
(see all)