Dec 18, 2017 @ 14:50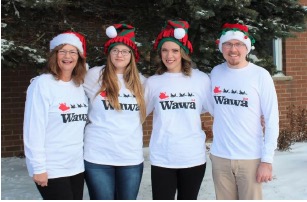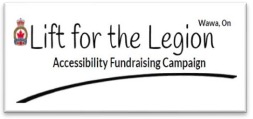 Jessie Labonte from the Economic Development Wawa designed limited edition Wawa Holiday shirts and local residents loved them! One-hundred shirts were sold and all profits were donated to the Royal Canadian Legion of Wawa for the Lift for the Legion Accessibility Fundraising Campaign.
The Wawa Legion plans to make the Legion Hall more accessible to enable people with mobility issues to participate in more events and services offered at the Legion Hall. The estimated project cost is around $225,000 to install a lift and accessible washroom. Several granting programs have been applied to, however, the Wawa Legion needs to raise up to $50,000 of the project costs.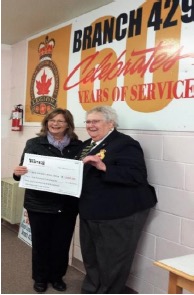 Any donations of $50 or more made to support the Legion Accessibility Project will receive an income tax donation receipt from the Municipality of Wawa. Donations are accepted at the Municipality and several local organizations and residents have made donations such as the Legion Ladies Auxiliary.
The staff at the EDC would like to thank everyone who came out and bought a holiday shirt and supported the Royal Canadian Legion – Wawa Branch 429. A special thank you to JJAM-FM for graciously promoting the Wawa holiday shirt sale for the Legion.
For more information, call Mary Anne Pearson, President of the Wawa Legion, at 705-856-7203. Happy holidays and look for more fundraisers in 2018!
Latest posts by BrenAdmin
(see all)