Dec 16, 2017 @ 13:37collc
Ontario NDP Education critic Peggy Sattler issued the following statement regarding student walkouts at five or more colleges today:
"This student walk-out makes it clear that Kathleen Wynne is still letting students down.
By underfunding colleges for years, Wynne caused an unprecedented strike. For five weeks, she failed to step in to get a deal done and get faculty back to work. Then, Wynne legislated faculty back to work without a deal, and without fixing any of the problems she created in our college system. 25,700 students were backed into a corner and felt they had to drop out – that's one in every 10 full-time students. Those students, and the others sticking it out, are paying the price academically, financially, and emotionally for the damage the Wynne government has done to our college system.
Students are facing huge challenges as a result of the strike, and Kathleen Wynne seems to be telling them to suck it up, or drop out.
The relief fund is inadequate and students are saying it's difficult if not impossible for many to access, with huge variation between colleges in what expenses are allowed. There's no coordinated plan to get additional academic supports in place to help students who have missed out on weeks of education but still need to complete their courses and pass their exams. There are no coordinated mental health supports in place for students stressed by the accelerated and condensed schedule.
It's time for Kathleen Wynne to do the right thing, listen to college students, and provide them with the tools they need to get their lives back on track. And she needs to repair the broken college system, so Ontarians can be assured a college strike of this magnitude will never happen again."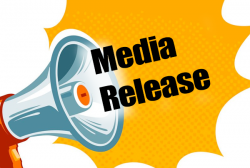 Latest posts by This Media Release
(see all)