Dec 14, 2017 @ 10:34
For NDP Leader Andrea Horwath, the 2017 legislative session was all about families struggling to cope in overcrowded hospitals, and families struggling to pay their hydro bills – and at her final press conference for the session, she made clear that families that can look to her and the NDP for a plan that offers hope in 2018.
"Week after week, we hear from patients and families suffering because of the hospital overcrowding crisis," said Horwath. "Just yesterday, I saw what overcrowding at Sick Kids in Toronto looks like. It's heartbreaking, and Kathleen Wynne just keeps letting patients down. Ontarians deserve a premier that offers real hope."
For over a year and a half, Horwath has been releasing overcrowding data for hospitals around the province – data often obtained via Freedom of Information requests.
On May 16, 2016, Horwath released documents that revealed Ontario hospitals had been forced to operate at over 100 per cent capacity for years on end. Since then, she has been to Sault Ste. Marie, Brantford, Kitchener-Waterloo, London, Sudbury, Kingston, Hamilton, Brampton, throughout the GTA and to other communities to release Freedom of Information documents, raise alarm bells about overcrowding, talk to families about the impact the gridlock has had on them, and to demand that Kathleen Wynne stop pushing hospitals into crisis.
Meanwhile, Wynne and Conservative Leader Patrick Brown had disappointing priorities this year, she said.
"Kathleen Wynne is planning to force pre-pay hydro meters on parents who can barely afford to feed their kids, while stuffing partisan ads intohydro bills in an attempt to convince people it's not so bad," she said. "She was focused on herself and her party all year, obviously not Ontario people."
Horwath said she's disappointed that the Liberals and Conservatives blocked changes she tried to make this year – moves like banning pre-pay hydro meters, putting Hydro One back into public hands, and launching a find-and-fix public inquiry into the problems in seniors long-term care. She also said she's proud of the commitments she's laid out, heading towards an election.
Horwath and the NDP have announced plans for Canada's first universal pharmacare plan; a hydro plan that will offer permanent relief on high hydro bills by bringing Hydro One back into public ownership; new labour laws that will give people a better work-life balance; a 'find-and-fix' public inquiry into Ontario long-term care system, and a commitment to proper hospital funding that matches or exceeds inflation, population growth and the unique needs of each community in order to end chronic overcrowding.
"While the Conservatives and Liberals are fighting with each other with law suits and backing each other up on Wynne's $40 billion hydro borrowing scheme, families are thinking about what comes next for Ontario. Who will share their priorities and focus on what really matters?" said Horwath. "It's time for a premier that's focused on the priorities of Ontario families, and is ready to take action to make life easier."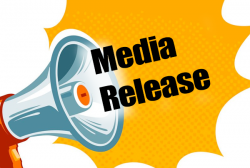 Latest posts by This Media Release
(see all)