Dec 8, 2017 @ 20:47
NDP MPP for Parkdale-High Park Cheri DiNovo today said she was surprised and disappointed after Liberal members of the legislature's Justice Policy committee voted to defeat an NDP amendment to Bill 174 that would have protected vulnerable road users.
"This would have saved lives," said DiNovo. "It is surprising and disappointing that the Liberals voted against protecting vulnerable road users."
The NDP amendment would have added DiNovo's Bill 158, the Protecting Vulnerable Road Users Act, in its entirety to Bill 174, which enacts new road safety provisions in its Schedule 4.
The amendment would have imposed meaningful consequences on drivers who kill or seriously injure pedestrians, cyclists, road construction workers, emergency responders or other vulnerable road users as a result of any driving offence under the Highway Traffic Act. In addition to higher financial penalties, the amendment would have allowed a court to order a license suspension, driver re-education, and community service related to road safety. Most significantly for the friends and families of victims of road violence, it would require drivers who kill or seriously injure a vulnerable road user to attend court for sentencing, and to hear victim impact statements.
"At the moment, a driver can kill or seriously injure a pedestrian or a cyclist, and often all that will happen is that they will have to mail in a $550 cheque, while the victims give their impact statements to an empty courtroom," said DiNovo. "This is unacceptable."
Several road safety advocates spoke in favour of DiNovo's vulnerable road user legislation during committee, including Kasia Briegmann-Samson and Jess Spieker, who spoke on behalf of Friends and Families for Safe Streets, which was founded by people whose loved ones were killed by road violence.
The committee also heard from Pat Brown, the president of Bike Law Canada, along Melissa Dowrie and Heather Sim, who spoke on behalf of a coalition of organizations who supported the NDP amendment. Coalition members include Cycle Toronto, Walk Toronto, the United Senior Citizens of Ontario,  Advocacy for Respect for Cyclists, the Toronto Centre for Active Transportation, Hoof & Cycle, the Toronto Bicycling Network, the Brampton Cycling Club, Canada Bikes, Slow Down—Kids at Play, Citizens for Safe Cycling, and the Citizens Environment Alliance. They are supported by the Ontario Brain Injury Association, the Ontario Trial Lawyers Association and the Ontario Safety League.
Jurisdictions with vulnerable road user laws include Oregon, Delaware, Hawaii, Vermont, and Washington. Had the amendment passed, this would have been Canada's first vulnerable road users law.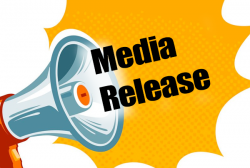 Latest posts by This Media Release
(see all)