Dec 6, 2017 @ 09:02
Windsor-Tecumseh MPP Percy Hatfield introduced a Bill in Ontario's Legislature Tuesday to create the position of Ontario's first poet laureate.
The act names the position after Ontario artist, musician and activist Gord Downie, the late frontman of the Tragically Hip.
"Our country celebrated with the Tragically Hip knowing it was Gord Downie's final tour. He was a poet, a singer and advocate for Indigenous issues," Hatfield said. "It's fitting that we remember him by creating the position of Ontario's Poet Laureate in his name. It's also an important part of Ontario's cultural enrichment that we celebrate our rich heritage of art and artists, work to preserve that culture, and pass it on to future generations as we encourage them to pursue their art as well."
Canada has a poet laureate, as does Toronto, Windsor, Brantford, Mississauga and Sudbury, along with other places in Ontario.
"Downie viewed Canada through a distinctly poetic lens, and I believe this is a beautiful way to honour him, and to continue his legacy."
Vinay Menon wrote in the Toronto Star "Stolen from us at the age of 53, Downie is leaving when we need him most. Who will write the songs that cross generations and slice across geography? Who will be our poet laureate and history professor, our spirited raconteur and unflinching critic, our tour guide to the past and cultural voyager of the future?"
In Maclean's Magazine, Michael Barclay wrote "Downie is considered by a lay audience as one of Canada's greatest poets – even if he only ever published one book of poetry and his work is communicated primarily through a rock band."
The role of poet laureate would include writing poetry, occasionally for use in the legislature if called upon by the speaker or the lieutenant governor. The role also includes visiting schools, presenting or arranging poetry readings, and assisting with writing workshops or other activities. The poet laureate would also advise the legislative library regarding its collection and acquisitions.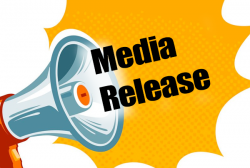 Latest posts by This Media Release
(see all)