Nov 22, 2017 @ 17:34
I'm not surprised to see the NDP misleading people on electricity prices, and trying to confuse the conversation around rate applications. Utilities are given the opportunity to state their case to the Ontario Energy Board (OEB) for updated rates through a regular application cycle. Whether it's Hydro One, Greater Sudbury Utilities, or any other provider, each has infrastructure that needs to be maintained and occasionally upgraded to ensure the electricity system remains reliable for families and businesses.
But let me be clear. Regardless of the outcome of any rate application before the OEB, electricity bills would not be impacted beyond the rate of inflation, as per the Fair Hydro Plan. In the case of Hydro One's Draft Rate Order for transmission costs, it's estimated that the bill impact for 2017 would be an increase of 0.1%, and 0.2% for 2018.
It's also important to remember that this is only at the application stage with the OEB. The OEB is an independent regulator with a mandate to protect the interests of ratepayers and to set just and reasonable rates. It also has a strong record of reviewing rate applications with the consumer in mind. For example, in 2010 Hydro One asked for a rate increase for distribution and actually received a nine per cent reduction on its distribution rates. And in 2012 Hydro One asked for a rate increase for transmission, and received a three per cent reduction below its existing rates.
Through Ontario's Fair Hydro Plan, our government cut electricity bills by 25 per cent on average for all families, along with as many as half a million farms and small businesses. It is the single largest rate reduction in the province's history and for each of the next four years, any increase will be in line with inflation. Customers in some rural and northern areas are seeing even greater reductions. The latest figures have Hydro One customers seeing an average reduction of over 30 per cent.
Our plan is about real relief for Ontarians and a way to ensure greater fairness in our electricity system. Neither opposition party has offered anything practical or substantial when it comes to reduced electricity costs for Ontario families and small businesses. In fact, they voted against our Fair Hydro Plan. They would rather play politics with rate relief, and mislead people when it suits their interests.
Energy Minister Glenn Thibeault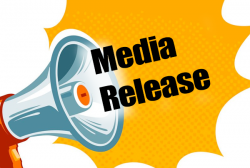 Latest posts by This Media Release
(see all)