Nov 9, 2017 @ 08:19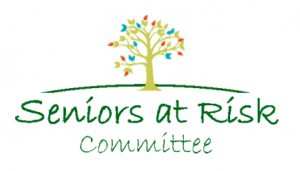 Every year, Canadians of every age, gender, and socio-economic levels give away millions of dollars to 'scammers' – criminals who falsely represent themselves and 'talk' people into giving them money.  This is done in person (door to door), through the mail, by telephone, and increasingly through the internet. They prey on us through our vulnerabilities, our fear, our generosity, and our desire to 'get-rich-quick'.  Almost weekly we hear about another scam targeting citizens – the Canada Revenue Agency scam; the grandchild scam; the romance scam.  The list goes on and on.  These scams can have significant impacts on families and individuals.  It isn't uncommon to hear of someone losing their retirement savings to a scammer.  But not only is money lost, we also lose trust in others, we lose self-respect when we discover that we have been had and are embarrassed to tell anyone, we may lose the ability to live our life as we had planned.  And sometimes we have a 'broken heart', especially with the romance scams.
So how do they work?  Depending on the type of scam, the scammers may spend inordinate amounts of time figuring out what makes people 'tick'.   I frequently get emails from 'Christians' in other countries who want to give me millions of dollars to be used to help the homeless or other impoverished groups, if I can only help them get the money out of the country where it is tied up in somebody's estate . . . and so on.
How would they get my name? I work for Victim Services – and our general email is on our website.  It is as easy as that.  Type in the word 'victim' into the search bar of your internet and see how many sites will appear.  You couldn't count them all.  Type in 'obituaries' into your search bar and see how many sites appear.  Click on one of them and you will see the obituaries and if you scan through them it is easy to find someone who has recently lost a husband or wife and will be very vulnerable in the ensuing months.  The vulnerability may be based on loneliness or on being unable to maintain a home without their spouse's help, or uncertainty about banking and handling of money.  If there is a way to get into someone's heart, head, home and ultimately their wallet a scammer will find it.  BE AWARE.
Over the next ten months or so, the Senior's at Risk Committee will be placing an article in the Algoma News and on Wawa-News.com  once a month. Watch for it and learn.  In the meantime, if you have concerns that you or someone you know may be being scammed you can contact the OPP or Wawa and Area Victim Services at (705) 856-7852.
Information compiled by Beverly Boyd, Wawa and Area Victim Services using information provided by the Competition Bureau Canada (The Little Black Book of Scams) and Canada's Anti-Fraud Centre Internet Website