October 20, 2017
Premier Kathleen Wynne
Room 281, Main Legislative Building, Queen's Park
Toronto, Ontario M7A 1A1
Dear Premier:
College faculty and over 500,000 Ontario students are disappointed by your inaction as we approach the second week of the labour dispute at colleges throughout the province.
Students and their families remain in limbo, wondering if their semester will be condensed and if they will be able to complete their program requirements. For those attending college away from home, this uncertainty creates even more anxiety. All the while, college faculty are fighting for fair wages and job security—working conditions that every Ontarian deserves.
Premier, years of underfunding by your Liberal government have strained finances at colleges throughout Ontario and sharply increased the use of temporary, contract, and part-time instructors. Ontario now ranks last among all Canadian provinces in government per-student funding for universities and colleges. Post-secondary institutions continue to raise tuition fees to the maximum each year in order to mitigate this decline in public funding.
Throughout your government's 15 years in office, large class sizes became normalized at colleges throughout Ontario, with more and more classes taught by part-time or contract faculty. Students know that excessive use of contract faculty – who often string together multiple courses without any job security or benefits, and may not have access to institutional teaching resources – has a negative impact on the classroom.
Premier, your Liberal government created the conditions for this labour dispute to occur.  With these issues having reached a tipping point, it is simply unacceptable that you will not act now.  New Democrats back the call of eight student associations in urging your government to take immediate steps to bring both sides back to the bargaining table so that a settlement that ensures fairness for faculty and students can be reached.
We urge you to act immediately.
Regards,
[original signed] Peggy Sattler, MPP London West
Advanced Education and Skills Development Critic
[original signed] Cindy Forster, MPP Welland
Labour, Fairness and Work Critic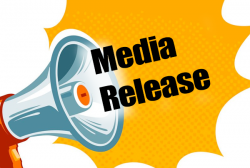 Latest posts by This Media Release
(see all)