Sep 30, 2017 @ 17:16
Andrea Horwath, leader of the Ontario NDP, has released the following statement on Orange Shirt Day:
"Today, I join Ontarians and Canadians in marking Orange Shirt Day to show that every child matters, to honour the survivors of residential schools, and to recommit to reconciliation. 
In creating Orange Shirt Day, Phyllis (Jack) Webstad shared her experience of a treasured gift from her grandmother, a new orange shirt, being taken from her on her first day at St. Joseph Mission Residential School. Along with her shirt, the school was stripping her of her belief that she was a person of value. Orange Shirt Day asks us to confront the horrific truth about residential schools, remember the tragic outcome for thousands of Indigenous children and families, and recognize the lasting, intergenerational harm.
Today, I stand with Indigenous and non-Indigenous Canadians who continue to urge all levels of government to move forward on the Calls to Action of the Truth and Reconciliation Commission. In Ontario, we can do better to end the boil water alerts and guarantee homes on First Nations the same safe drinking water as communities off-reserve. We can do more to offer equitable education to every student, so all kids have the opportunity to reach their full potential. We can do more to ensure decent housing and equitable access to health care, including mental health care, so that every family in Ontario, regardless of where they live, can feel secure in the knowledge that when they are sick – they will get the help they need.
Reconciliation is the responsibility of us all, and lasting change is possible."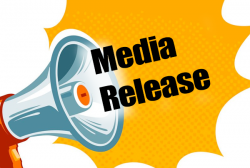 Latest posts by This Media Release
(see all)