Aug 12, 2017 @ 07:55
Weather – Clearing this morning. High 23. Humidex 26. UV index 6 or high.
News Tidbits – Lake Superior Park is a busy place today with the Lake Superior Watershed Conservancy (LSWC) Ribbon Cutting Ceremony at Katherine Cove at 4 p.m. Beginning with an opening presentation w/10-15 minute slideshow about the Lake Superior Water Trail & LSWC, and then a planned voyageur canoe paddle.
Then tonight you are invited to sit around the campfire at Agawa Bay and listen to the Charbonneau family as they regale us with songs of the voyageurs, traditional logging and camp classics. You are invited to bring along an instrument, song or story to share. The campfire is from 9:15 to 10:15 at the Agawa Bay Beach across from the Amphitheatre.
A little closer to home is the MFN Powwow (Saturday & Sunday). The Grand Entry is at 1 p.m., featuring Host Drum – Black Bull Moose Singers, and co-host drum – Voices of the Rapids. Everyone is welcome, there is food and craft vendors. Wawa-news has been invited, and hopes to have some beautiful pictures to share tomorrow!
Anglers will be out today in Michipicoten Bay for the start of the Annual 5 Day Pre-Fishing Salmon Derby Contest. You must be pre-registered for the Derby, and there are cash prizes for the largest salmon caught each day (August 12, August 13, August 14, August 15 and August 16. Good Luck to all anglers!
Where ever you are tonight – look up at the sky. The Perseid meteor shower, which peaks this weekend (Aug. 12-13), produces more fireballs than any other known annual meteor shower.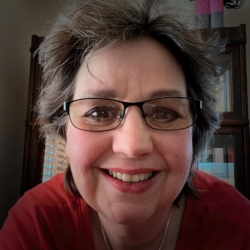 Latest posts by Brenda Stockton
(see all)