Jul 18, 2017 @ 18:09
Sears Canada has been given the court's approval to begin liquidation sales Friday at the 59 locations it plans to close – the proceeds of which Ontario's NDP says should fund Sears' employees pensions first, not executive bonuses or debts to large firms.
The Ontario NDP has demanded legal changes so that when a company is entering bankruptcy, current and former employees are the first in line to get paid the pensions they're owed – not last. A year ago, New Democrats were successful in passing a motion at the provincial legislature on that subject, but Premier Wynne refused to act on it.
"Workers have spent years paying into their pension plans and earning contributions to those plans – it's their money," said NDP Pensions Critic Paul Miller. "For a company to be able to take that money and pay executive bonuses or pay back corporate loans, leaving hard-working staff and their families out – that's wrong.
"My heart goes out to the Sears employees – and all the others that have faced this situation on Ontario in the last few years – who have lost their job, been denied the severance package they were owed, and are now going to bed at night wondering if the savings they worked hard for will be wiped out."
Current laws allow companies entering bankruptcy to pay out bonuses and all its other debt first, pushing workers' pensions and any other money they're owed to the back of the line. Despite her own MPPs supporting the NDP motion for a change to that law, Premier Kathleen Wynne balked at the idea of helping the workers last week, saying "there isn't a role for the government."
NDP Employment Critic Catherine Fife said Wynne and the Conservative leader have been silent on the issue because they're not on the side of the workers. "The NDP knows whose side we're on," said Fife. "Executives, big corporations and foreign creditors can wait – Ontario workers should get every penny of what is owed to them."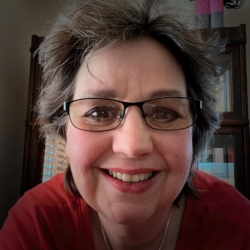 Latest posts by Brenda Stockton
(see all)