Oct 11, 2017 @ 23:27
Oshawa NDP MPP Jennifer French released the following statement in response to the Sears Canada proposal to close all Canadian stores and lay off approximately 12,000 employees:
"The news of Sears Canada's closure is the latest in a series of blows to workers and pensioners at Sears Canada. Thousands of families find themselves out of work, struggling to get by without severance and at risk of losing their pension. Hardworking families in my community of Oshawa and communities throughout Ontario have had their world turned upside down, only to be let down by their government when they need it most.
It simply shouldn't be this way—pension obligations should be a priority during bankruptcy proceedings, but the Wynne Liberals continue to treat pensioners as an afterthought.
Last year the Wynne government supported my motion to ensure the benefits owed to pensioners are given priority ahead of large corporations, banks and creditors when a company files for bankruptcy, but has since turned its back on this commitment, letting down Sears employees and former employees, and all workers throughout Ontario. 
Ontario families should get every penny of what is owed to them. That's why New Democrats will continue to partner with workers and call for any revenue from liquidation sales to fund Sears' employees' pensions first, not more executive bonuses. And we'll continue to fight for laws that make this the case for all workers.
Now, more than ever, Sears Canada employees and workers throughout Ontario need a government that is ready and willing to prioritize working people and pensioners."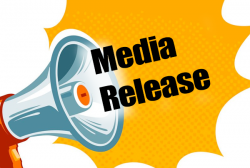 Latest posts by This Media Release
(see all)