Jul 17, 2017 @ 22:13
Premier Kathleen Wynne released the following statement today on the U.S. federal administration's release of its negotiating objectives in advance of NAFTA renegotiations:
"As Premier, I am committed to standing up for Ontario workers and businesses. I see this as the next step in defending Ontario's interests and strengthening our trading relationships across North America.
While the renegotiation of NAFTA will be a complex undertaking, it is a chance to bring the agreement into the 21st century so that it better reflects the way we do business today. Over the next 30 days, we will continue our work to identify opportunities that can benefit Ontario workers, businesses and communities, while building on the strong trade relationships we have established with our partners across the continent.
My government has been clear that we are not taking a wait-and-see approach. We are actively engaging with political and business leaders across the U.S. to underscore the critical role free trade and open borders play in North America's economic well-being. Most recently, I was in Rhode Island to attend the National Governors Association Summer Meeting, where I had productive discussions engaged with more than a dozen governors to highlight the close connections between our economies.
Ontario's message is clear — free trade and cross-border partnerships drive job creation and economic growth for everyone. I am confident that our message is getting through. Our partners across the U.S. and Mexico understand the value of working together to enhance our shared prosperity and fuel an innovative, competitive business climate.
Ontario will continue to work alongside our federal and provincial partners as we approach the upcoming NAFTA renegotiations. We have a strong working relationship with Prime Minister Trudeau and his Cabinet, and at the ongoing Council of the Federation meeting my fellow Premiers and I continue to have productive discussions about how we can work together to advance our shared interests.
We will also continue our work in Washington, D.C. through Ontario's representative there, Monique Smith, and across the United States, including through ongoing efforts led by Minister Chan, informed by the strategic advice of Ontario's special advisor on trade, John Gero.
Together, we are committed to making sure that Ontario's businesses and workers are strongly represented at the negotiating table. Free trade means good jobs and opportunities for the people of Ontario, and I will continue to stand up on their behalf every time."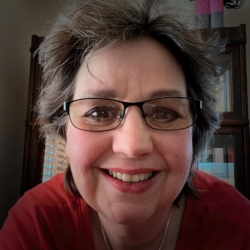 Latest posts by Brenda Stockton
(see all)