Apr 5, 2017 @ 11:37
Last week, the Liberal government voted against giving the people of Ontario a break on their Hydro bills. They rather play politics instead of approving a 30% cut.

Posted by Michael Mantha Algoma-Manitoulin on Monday, April 3, 2017
Michael Manta talks about some of the problems faced by Northern Ontario residents, and communities dealing with huge electrical bills.
"Once again, through its failed energy policies, the Wynne government has damaged our local community," stated Nipissing MPP Vic Fedeli.
North Bay Legion Branch 23 executives revealed they were forced to sell their building due to unaffordable hydro rates. Despite converting to LEDs, changing ballasts, and doing everything in their power to reduce electricity consumption, the Legion's hydro bill came in at over $48,000 a year, forcing the sale.  
"This is absolutely heartbreaking," said Fedeli. "Legion Branch 23 has provided support to our community for years. Whether it's through their track and field grants, providing a venue for charity events, taking care of our veterans, the Legion has always been there for our community," Fedeli continued.
In a meeting with Fedeli, executives of the Legion, Preston Quirt, Bill Wilkins, and Jim Thompson spoke of staff layoffs and the growing financial pressures they faced. They went on to say, "hydro has broken our backs. We want to lay the blame where it lies — and that's with our hydro bill".
Sadly, Legion Branch 23 joins a long list of others that share similar hydro horror stories. Under the current government, Ontario has been transformed from an economic powerhouse to a have-not province. The main contributor is the complete and utter mismanagement of the province's energy needs.
"I urge the government to set aside the politics, put an end to their hydro vanity ads, and take concrete measures to help our communities today. How many more Legions, rinks, and restaurants need to close before the government takes action?" concluded Fedeli.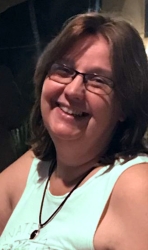 Latest posts by Brenda Stockton
(see all)