Mar 27, 2017 @ 08:22
This week New Democrats challenged the Liberal government on a new but important front that MPP offices receive many complaints about; rent increases. My colleagues and I hear from young renters who are worried that this might be the month they're hit with a rent hike they can't afford. We hear from families that say that the increases are chasing them from their homes – the place they're raising their kids. Seniors are not exempt from such pressures either.
As it stands today in Ontario, rent increases are regulated to ensure tenants are able to afford to keep a roof over their heads.  However, according to the Residential Tenancies Act, only tenants living in buildings constructed before 1991 have rent increase caps which are based on annual rent increase guidelines. But those living in rental units built after 1991 have no such protection. Across the province we hear from constituents who are facing rent increases of hundreds of dollars or even $1,000 a month in some instances. That's just not fair, and it doesn't have to be this way. The Wynne Liberals could have done something to eliminate this cruel loophole years ago but they chose not to. Well, now it's time to act.
On Monday during Question Period Andrea Horwath called on Premier Kathleen Wynne to stop allowing devastatingly unfair rent hikes. Later that day the NDP tabled a bill that proposes closing this loophole that allows landlords in buildings built later than 1991 to hike rents as much as they want, whenever they want.  My colleagues and I will be working to pressure the government to bring this bill up for debate.
No doubt you have been hearing and reading about how the Liberals have decided to resolve the mess they've created with hydro in this province.  Their answer is to download the horrific costs onto the backs of our generations to come. The Liberal strategy will cost the people of Ontario over $40 billion in interest charges. Think back for a moment about the advice your parents gave you about running long term balances on your credit card. Paying interest charges is like burning your money. The only ones that are happy with interest charges are the banks. Yes, the Liberals say it will result in lowering our hydro bills by up to 25% but at what cost and at whose expense?
The NDP is not merely standing on the sideline and watching the parade of Liberal ads and radio promotions, paid for by the taxpayers of Ontario. You'll notice that the ads have the tag line, "Paid for by the Government of Ontario." (That's you.) So far, not one dime has come off people's sky-rocketing hydro bills and Wynne hasn't tabled legislation or even a credible plan to save us money. Yet, she's spending more of people's hard-earned dollars on ads claiming the problem is solved. In truth, it's all about Kathleen Wynne and her party, and not at all about making life more affordable for real people and real families who have been suffering day after day and month after month.
You can see for yourself that New Democrats have stepped up to the plate by releasing a plan which realistically addresses this cataclysmic situation the successive Conservative and Liberal governments have created.  Our plan will cut all hydro bills by as much as 30 percent. It will even reduce hydro costs to our hospitals thus allowing them to redirect that money to where it should be going – to the front lines where care is needed. Our plan will enable us to reverse the selloff of Hydro One and put it back into public hands as well as a number of immediate relief measures – such as eliminating time-of-use billing – and permanent fixes to the system.
As for Patrick Brown and his Conservatives…. We don't know what their plan is yet. But we do know that privatization is part of the Conservative's DNA.
For further information and to compare the plans that each party is offering, try out our new webpage at ontariondp.ca/comparetheplans.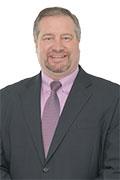 Michael Mantha is MPP for Algoma-Manitoulin. He is currently the NDP Critic for Indigenous Relations and Reconciliation and NDP Critic for Northern Development and Mines. Michael Mantha is currently serving his second consecutive term as MPP for Algoma-Manitoulin. Constituents can reach his constituency office by email at
[email protected]
 or by phone at 705-461-9710 or Toll free 1-800-831-1899.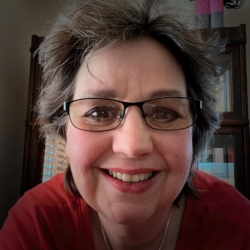 Latest posts by Brenda Stockton
(see all)