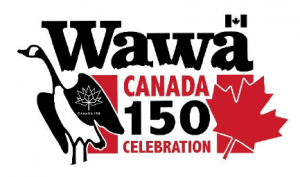 Mar 10, 2017 @ 16:32
The Municipality of Wawa is very excited to release the official logo for the Wawa Celebrates Canada 150 events in 2017.
Chris Benka of the NITGC has been working very hard with Community Services and Tourism staff to create this logo which will be featured with all of Wawa's Canada 150 events throughout the year. There will be many local events throughout this historical year to honour Canada's 150 years of confederation such as our Canada Day celebrations, which include the unveiling of our new Wawa Goose, and our Canadian National Film Day events among many others coming up this year.
This new and innovative logo helps Wawa step into the limelight with other communities around Canada in regards to the 150th birthday celebrations. When asked about the new logo, Mayor Ron Rody stated "The logo graphically captures the essence of our July 1st Celebrations. The unveiling of the new Wawa Goose monument will highlight a festive weekend focusing on 150 years of our proud heritage as Ontarians and Canadians."
Local businesses and community groups are encouraged to use the official logo alongside their advertisements in order to gain more interest in our local events. Businesses and interested groups may contact the Department of Community Services and Tourism at 705-856-2244 x 240, Brian Lachine at [email protected] or Nick Dunham at [email protected] for distribution of the official Wawa Celebrates Canada 150 logo.
The Municipality of Wawa looks forward to celebrating this monumental occasion with all residents of Wawa and surrounding communities. Please join us this year as we commemorate the 150th anniversary of Canada and look forward to the next 150 years of our Nation.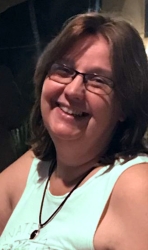 Latest posts by Brenda Stockton
(see all)