Early Saturday morning the work was completed. The primary temporary repairs have been installed and tested. The MTO anticipates that additional short-term closures of 15 minutes or less may still occur throughout the weekend while necessary bridge repairs are undertaken in order to open the bridge to two lanes of traffic by the end of the month. It has taken 42 days to repair the bridge, which coincidently is the same amount of days the bridge was open.
Cable-stayed bridges grew in popularity in Europe after World War II, but the basic design dates back to the 16th century. They became popular because they require less steel cable, are faster to build and incorporate more pre-cast concrete sections. The Nipigon River Bridge was hailed "Jewel of the North", and was featured in a presentation at the 2015 Ontario Good Roads Association "NWR Prefab experience has led to NWR ultimate Prefab project: Nipigon River Bridge. This Signature Bridge featured a Modified Fan Shape, 1st Cable Stayed Bridge in Ontario with the 1st Stage Constructed."
And she is beautiful. Only half built, I can imagine her with the tops of the towers swathed in fog, sunlight beaming on the white cables, beautiful blue water on both sides… Surely it will become the 'gateway' northwestern Ontario – much like the 'Mighty Mac'.
…until that fateful afternoon, January 10th when bolts failed. The deck rose on the western side 60 centimetres. One vehicle headed east was able to stop before hitting the deck. Two other vehicles were westbound on the bridge and dropped over the edge to the ground. There were no injuries.
8:45 am the next day, anecdotal reports from the scene said that one lane was open. Engineers and crews had worked all night placing a number of Jersey barriers to weigh down the bridge and were now allowing traffic to flow, alternating directions, with an escort 'pace' truck.
To help understand what failed, the National Research Council and Surface Science Western; were asked to analyze damaged bolts taken from the Nipigon River Bridge. Associated Engineering (Ont.) Ltd. would conduct an independent review of the repair design, and on February 17th – Associated Engineering completed its peer review of the temporary repair with no concerns found. The Professional Engineers Ontario (PEO) is currently assessing what part, if any, engineering played in the Nipigon River Bridge failure. PEO has reached no conclusions in this regard.

On February 6th, I drove up to have a look at the bridge and take some photographs. With an escort, the construction scene was explained, and I was able to with a long lens, able to see underneath where the temporary repairs were being installed. Clearly shown at the left edge of the photograph is the South Girder Temporary Support Foundation in place. The 'Hold Down System' has not yet been installed.
It has been difficult to understand why this bridge could have failed. Especially since it was only 42 days old. There have been lots of armchair engineers weighing in on social media, laying blame in many directions. Minister Duca said that the bridge was designed to withstand temperatures well below -40c and wind speeds well in excess of 100km/h.
However, don't get excited yet, this is a temporary support. There has not been any word on a permanent fix, and this bridge is only half built. So once again, how does this happen? With all the computers now to simulate various conditions and stresses there shouldn't have been any problems. The CP railroad bridge just beside it was probably built by aid of slide rule and it is still in use today! In all of this though, there has been no discussion as to who will accept the blame and additional costs. For nearly 4 weeks, these workers have worked around the clock in some awful brutal temperatures to create this temporary repair. The ones who have asked these questions on behalf of the taxpayer, are the media, the provincial opposition and transportation critic and a pair of engineers, members of the Professional Engineers Ontario (PEO). These two professional engineers have been censured by their own licensing and regulating body, Professional Engineers Ontario (PEO).
The PEO issued a press release February 04, 2016 at 14:34 ET that said they wished, "to emphasize that the comments attributed to David Adams, P.Eng., and Michael Hogan, P.Eng., in a Radio Canada story today on the Nipigon River Bridge failure are their own and do not represent PEO's position. PEO Past President Adams and Mr. Hogan are quoted on possible causes of the January 20, 2016 failure. Neither Mr. Adams nor Mr. Hogan is authorized to speak on behalf of PEO and PEO considers their comments to be inappropriate." Will they face further difficulties for asking questions on behalf of the taxpayer?
Media, armchair engineers and politicians cannot make any kind of educated guess as to what might have happened. With the focus being directed on the bolts, in what seems exclusivity… one should ask, do we need a provincial inquiry? There must be a transparent determination as to why the bridge failed… …and how will the second half of the bridge be built?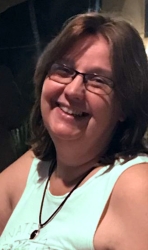 Latest posts by Brenda Stockton
(see all)