Sep 20, 2012 @ 12:00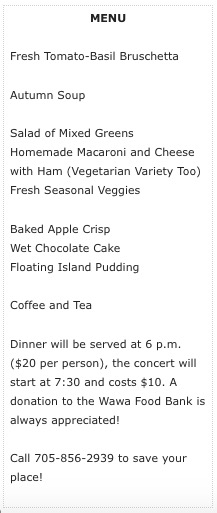 This Sunday, Zachary Lucky and Carly Maicher will be performing at Rock Island at a Dinner and House Concert.
From his website: Lucky's music is a fresh take on traditional folk; a melodic and usually acoustic affair, with an accent on storytelling and a sparse, folky atmosphere. This all combines to create an often minimal soundscape that evokes homespun imagery and the realism of emotion. His sound is informed, both musically and lyrically, by the life experience he has already had —- and those experiences he wakes up each morning striving to attain.
From Common Folk Blog, On Hiding (Carly Maicher's first album), Maicher does anything but; instead, she is reflective, honest and open throughout the album. Her earthy lyrics evoke images of her surroundings and clearly represent this specific time and place in her life. With just her guitar and help from Lucky on the guitar and banjo, Maicher's soulful voice with its subtle inflexion of pain is front-and-centre. Her lovely voice is definitely the most engrossing element of the album making Hiding my most refreshing end-of-the-year discovery.
These two musicians will be performing at Rock Island in a Dinner/Concert Sunday evening. Dinner is served at 6 p.m. and the House Concert will begin at 7:30 at a cost of $10 and a donation to the Wawa Food Bank is always appreciated! If you can't make dinner, you're still absolutely welcome at the concert. It's going to be a lovely evening! Remember that sunsets are earlier now, and a flashlight may be useful after the concert when you leave.
---
Directions to Naturally Superior Adventures/Rock Island: Turn west off Highway #17 (towards Lake Superior), at Camp High Falls (4 km south of Wawa) turning right when you arrive at the paved road of the Upper Michipicoten River Village. Turn right following the paved, then dirt road over the Silver Falls Bridge and the historic cemetery. Before going up the steep hill to the Michipicoten Bay Lookout, turn left immediately (after the Great Lakes Power hydro-station). Follow this road to their gate, where there is a large parking area and bus turn-around next to Government Beach. Just follow the signs!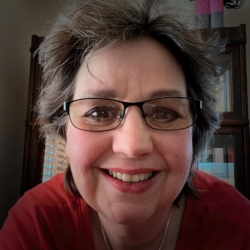 Latest posts by Brenda Stockton
(see all)