Aug 25, 2010 @ 12:17
Zachary says "I'm a prairie folk artist based out of Saskatoon, SK. This fall I will be touring coast to coast along with another folk artist from around these parts. We're going to be doing close to 50 shows in the two month span, and we would really love to bring our stories and songs to Rock Island. From what I've seen and heard, Rock Island is the exact sort of space we aim to perform in."
Zachary will be joined by The Bravest Ghost, solo moniker of singer-songwriter Sean Craib-Petkau, who found it's footing in a rushed and confusing move to the troubled city of Winnipeg, Manitoba. Unemployed, starving, and with an alcohol-soaked tongue, he began to dig deep inside of himself for inspiration never before discovered. With both internal and external struggles finally put to paper, Craib-Petkau returned home to Yorkton, Saskatchewan in January 2010 to record this new collection of songs.
Their performance begins at 7:30 p.m., $10 at the door and a can for the  Wawa Food Bank. There will be a snack break this evening as well.
---
Directions to Naturally  Superior Adventures/Rock Island: Turn west off Highway #17  (towards Lake Superior), at Michipicoten River Village Road (5 km south  of Wawa) turning right at the bottom of the hill at the first  intersection. Turn left at the next "T" (follow the sign) and follow the  paved, then dirt road past Silver Falls and the historic cemetery.  Before going up the steep hill to the Harbour Lookout, turn left  immediately after the Great Lakes Power hydro-station. Follow this road  to their gate, where there is a large parking area and bus turn-around  next to Government Beach. Just follow the signs!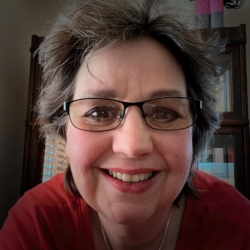 Latest posts by Brenda Stockton
(see all)