Aug 11, 2011 @ 12:15
Playing tonight are two talented artists, Zachary Lucky and Jordan Kurtz (Fisticuffs).
Zachary Lucky, a prairie folk artist based out of Saskatoon, is back for a repeat performance, he played Rock Island last August.
Jordan Kurtz (aka Fisticuffs) is an award winning singer/songwriter also Saskatoon. His bio says that he's "been called "Post-Folk," "Garage-Folk," and "Power-Folk," mostly by himself, but occasionally by others. Throughout the years his various projects have shared the stage with Tokyo Police Club, MxPx, Elliott Brood, mewithoutYou, Attack In Black, Arkells, New York Dolls, Starflyer 59, the Wooden Sky, Immaculate Machine, Said The Whale, and many more."
Their performance begins at 7:30 p.m., $10 at the door and a can for the  Wawa Food Bank.
---
Directions to Naturally  Superior Adventures/Rock Island: Turn west off Highway #17  (towards Lake Superior), at Michipicoten River Village Road (5 km south  of Wawa) turning right at the bottom of the hill at the first  intersection. Turn left at the next "T" (follow the sign) and follow the  paved, then dirt road past Silver Falls and the historic cemetery.  Before going up the steep hill to the Harbour Lookout, turn left  immediately after the Great Lakes Power hydro-station. Follow this road  to their gate, where there is a large parking area and bus turn-around  next to Government Beach. Just follow the signs!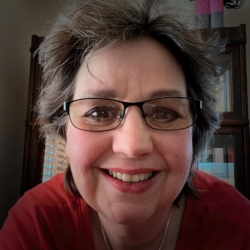 Latest posts by Brenda Stockton
(see all)