FLOURLESS MACAROONS WITH JAM CENTERSIn a food processor;
3 cups slivered blanched almonds
2/3 cup Splenda (or sugar)
1/4 tsp salt
Grind this up to a fine mixture and add;
2 egg whites
1/2 tsp vanilla extract
Process further til a ball of dough is formed.Roll dough into 1 inch balls.(about the size of a walnut) Press the balls flat and make an indentation with a thimble or the end of a wooden spoon.
Bake at 350F for 12 to 15 minutes on an ungreased cookie sheet rotating the cookie sheet half way through. Melt some apricot jam just enough to spoon into middle of cookies and then let it set. Do not make the jam too runny …just loose enough to easily spoon into center of cookies. You can use whatever jam or jelly you prefer. I always use the Smuckers sugar free varieties. Store in a single layer in an airtight container.
FLOURLESS PEANUT BUTTER COOKIES
1 cup smooth peanut butter
3/4 cup of sugar (or Splenda)
1 egg slightly beaten
1/4 tsp baking soda
1/4 tsp salt
Mix well and add;
3/4 cup chocolate chips
1/4 cup chopped roasted peanuts
Roll into walnut size balls and place on ungreased cookie sheet. Bake at 350 for 12 -15 minutes rotating the pan half way through. Cool before removing the cookies to a rack and once they are completely cool store them in an airtight container.
Source: Pattie Fenlon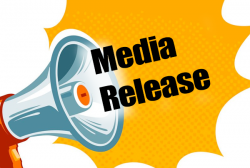 Latest posts by This Media Release
(see all)