Today during Question Period Michael Mantha, MPP for Algoma-Manitoulin, called on Health Minister Sylvia Jones to address potential closures of emergency rooms (ER) in Northern Ontario.
Last week, Manitoulin Health Centre announced that they may have to close one of their ERs for days throughout the month of October due to a shortage of doctors. Other hospitals in Algoma-Manitoulin, like the Thessalon hospital, have faced threats of closure due to staffing issues for months on end.
"That is unacceptable," said Mantha. "And this government cannot continue to allow rural hospitals to go short staffed."
Mantha called on the government to act now to avoid ER closures happening in rural and Northern communities, as Northern Ontario continues to face a physician shortage. In 2022 the OMA estimated that Northern Ontario needs 364 new physicians to maintain adequate levels of care.
"We know that ignoring the problem is only making it worse," said Mantha. "Overburdened doctors in the North are burning out and closing down their practices to move elsewhere."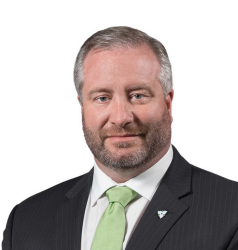 Latest posts by Michael Mantha
(see all)