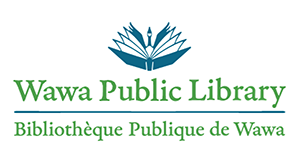 New Books on the 7- Day Shelf this week are: "None Of This is True" by Lisa Jewell, "Everyone Here is Lying" by Shari Lapena, "The Collector" by Daniel Silva and "The Bone Hacker" by Kathy Reichs.
En Français, nous avons "Juillet Rouge au Matin" par Stéphanie Gauthier,
Staff Pick of the Week is "The Dutch House" by Ann Patchett. From the book jacket:
At the end of the Second World War, Cyril Conroy combines luck and a single canny investment to begin an enormous real estate empire, propelling his family from poverty to enormous wealth. His first order of business is to buy the Dutch House, a lavish estate in the suburbs outside of Philadelphia. Meant as a surprise for his wife, the house sets in motion the undoing of everyone he loves.
The story is told by Cyril's son Danny, as he and his older sister, the brilliantly acerbic and self-assured Maeve, are exiled from the house where they grew up by their stepmother. The two wealthy siblings are thrown back into the poverty their parents had escaped from and find that all they have to count on is one another. It is this unshakable bond between them that both saves their lives and thwarts their futures.
Set over the course of five decades, The Dutch House is a dark fairy tale about two smart people who cannot overcome their past. Despite every outward sign of success, Danny and Maeve are only truly comfortable when they're together. Throughout their lives, they return to the well-worn story of what they've lost with humor and rage. But when at last they're forced to confront the people who left them behind, the relationship between an indulged brother and his ever-protective sister is finally tested.
New Movies on the shelf this week is "Uncharted" starring Tom Holland and Mark Wahlberg, "Sleepwalkers" starring Bryan Krause and Alice Krige, "Species II" starring Natasha Henstridge and Michael Madsen and "Nurse Jackie Season Two" starring Edie Falco! Come in and check it out!!
STRANGER THINGS ESCAPE ROOM: Thank you to all the teams that came out to our first Escape Room Fundraiser! We had a great time organizing and executing this event! We thank the Municipality for loaning us the space and the OPP for the stickers and crime scene tape and for skipping their workouts last weekend! It was awesome and so fun to see players dress up in Stranger Things attire and costumes! A huge thank you to Jake Smith, James Smith and Jacob Larrett for taking on the rolls of Vesna and Hopper! Thank you to Library board members Emma Coté and Anne Owen who spent their weekend with me making sure everything went according to plan! Emma did an excellent job writing the script and playing Dusty! Almost all the props were provided by staff and board m! A total of $340.00 was raised for the library.
The winning escape time was 19 min and  36 seconds goes to team Mitchell! Congratulations to all teams! We hope you had fun and enjoyed the event as much as we did! 
TD SUMMER READING CLUB- Our Summer Reading Club is coming to a close! All entries for the Summer Reading Bingo Challenge are due by Friday morning! There is a prize for adults and a prize for children! Reading together makes reading fun for everyone! The Candy Jar is filling fast! We will be adding candy to the jar until draw time! Let us know how many books your child has read and we will add their name in for the draw to win the Candy Jar. For every book read, a candy goes in the jar! Join us for Story times on Tuesday at the library  and Wednesday at the Daycares! The Cine-Club will spend the last week wrapping up filming and editing their movie.  Thursday's Clay Club we will be making back to school pencil toppers. Friday, join for STEAM as we make a binary adder and our final summer Game Club on Friday afternoon!
If you enjoy all things Pokemon, you have to check this out! Trainers can meet other trainers and add friends to their friends list, battle in a raid, take over gyms, battle other trainers and gain valuable XP that allows them to level up!
If you are interested in trading or battling your cards, join us! Trainers have access to free wifi. Come and join us at our next Pokemon Go Club on Saturday September 9th starting at 11:00am at the Wawa Public Library!
If you love fantasy stories and always wanted to live out your dreams of plundering dragons' hoards and saving nobility in distress this may just be the club for you. Dungeons and dragons is a pen & paper, swords & sorcery game that has recently gone under a large redesign to deal with many of the concerns of the classic game. The current game takes place in the Spell-Jammer setting and runs Wednesday nights from 4:30-6:30pm by James Smith and is open to all ages 11+. More games for different age groups may come soon.
Seniors are invited to join our Knitting Connections group! For the summer months we are meeting on Thursday's at 3:00pm! Next week we go back to 1:00pm on Thursday. All yarn and needles provided by the library. All of projects will be donated to those in need! Our box for the Ukraine is almost full!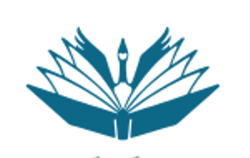 Latest posts by Wawa Public Library
(see all)