On June 28th, 2023, Graydon Smith, Minister of Natural Resources and Forestry, and Vic Fedeli, Minister of Economic Development, Job Creation and Trade, issued the following statement regarding the latest U.S. decision on softwood lumber duties:
"The Ontario government is, once again, calling on the United States Department of Commerce (DoC) to immediately remove all duties on Canadian softwood lumber exports.
Ontario's forest sector and its workers are vital to our government's plan to build Ontario. The industry generates nearly $21 billion in annual revenue from the sale of manufactured goods and services and supports more than 142,000 direct and indirect jobs.
Since April 2017, Canadian softwood lumber exporters have faced U.S. duty deposits, and while the DoC recently reduced duty rates for Ontario companies, our government remains disappointed that these unwarranted duties still exist.
The United States depends on softwood lumber from Ontario's forests for high-quality building materials, but its trade practices are harming Canadian softwood lumber producers and adding additional costs for consumers on both sides of the border.
Ontario will continue to defend the workers, families and communities who rely on our forest sector and strongly oppose any trade practices that restrict our companies from fair competition in export markets.
Together with provincial governments, the federal government and industry leaders across the country, we stand united to support the Canadian forest industry and free trade between our two countries."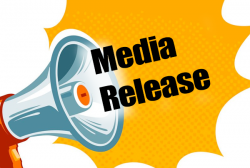 Latest posts by This Media Release
(see all)