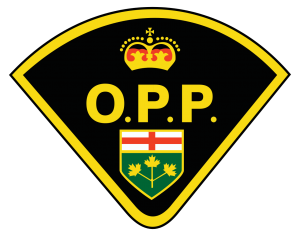 One individual is facing multiple criminal charges stemming from a fail to remain motor vehicle collision (MVC) on Highway 17 near Marathon Saturday afternoon.
On May 27, 2023, at approximately 12:44 p.m., members of the Marathon Ontario Provincial Police (OPP) Detachment, Superior North Emergency Medical Services (EMS) and Marathon Fire responded to a report of an MVC involving two vehicles approximately 10 Kilometres east of the Town of Marathon.
Prior to police attending, it was reported that an individual had left the scene of the MVC on foot. The OPP Emergency Response Team (ERT) and OPP Canine Unit (K9) was engaged to assist. The driver who had left the scene on foot was later located by OPP ERT members, K9 and Marathon OPP members.
As a result of the investigation, Jackson ERB, 27-years-old of St Catharine's has been criminally charged with:
Adult Dangerous Operation
Adult Failure to Stop After Accident
Adult Resist Peace Officer
Adult Fail to Comply with Probation Order
The accused has been remanded into custody and are scheduled to appear before the Ontario Court of Justice in Marathon on May 28, 2023.
One driver was treated for minor injuries and was transported to a local area hospital. This driver has since been released from the hospital. No other injuries have been reported as a result of this incident.
Any person with information regarding this incident is encouraged to contact the Marathon OPP at 1-888-310-1122.