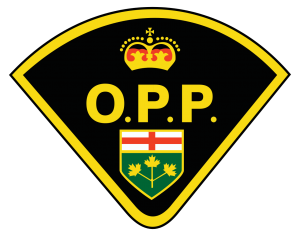 Members of the Nipigon Ontario Provincial Police (OPP) Detachment laid numerous Highway Traffic Act charges over the weekend.
Over the course of the weekend, officers with the Nipigon OPP Detachment were busy conducting traffic enforcement to ensure safe roadways for the motoring public.
Thirteen (13) charges were issued, including ten from a single commercial motor vehicle:
Speeding – 128 Kilometers per hour, in a posted 90 Kilometer zone.
Drive Commercial Motor Vehicle Not Equipped with Working Speed-limiting System.
Permit Operation of Commercial Motor Vehicle Not Equipped with working Speed Limiting System
Fail to Complete Daily Inspection Report Forthwith After Inspection
Fail to Carry Inspection Schedule
Fail to Carry Daily Log
Fail to Carry or Surrender Records of Duty Status
Fail to Equip Commercial Motor Vehicle with ELD as Required
Drive Commercial Motor Vehicle with no ELD
Fail to Equip Commercial Motor Vehicle with Required ELD information Packet.
Officers further initiated traffic stops on passenger motor vehicles resulting in charges of:
Drive Motor Vehicle – Perform Stunt – 151 Kilometers in a posted 90 Kilometer Per Hour Zone
Driving While Under Suspension
Drive Motor Vehicle – No Licence
Distracted driving, excessive speed, misuse of seatbelts, and impaired driving – also known as 'the big four', have been identified as the leading causes of death or injury on OPP-patrolled roadways. Officers will be on the lookout for these traffic safety concerns, as well as proper vehicle equipment and maintenance, which is essential for the safety of drivers traveling into more remote locations.
Officers would like to thank the many safe and professional CMV drivers who keep their vehicles mechanically fit and drive according to road and weather conditions, which in turn helps to ensure road safety for everyone.
While officers will be out patrolling northern roadways, members of the public are also encouraged to contact the Ontario Provincial Police at 1-800-310-1122 if they observe a driver operating a motor vehicle in a dangerous manner, be it a passenger vehicle, commercial motor vehicle, or snowmobile.