The Métis Nation of Ontario (MNO) is receiving $366,000 in funding across three years from the Government of Ontario to enable Métis communities to take a more active and collaborative role in the design, development and implementation of Great Lakes protection and restoration efforts. This is part of Ontario's commitments in the Canada-Ontario Agreement on Great Lakes and Ontario's Great Lakes Strategy.
"Since the emergence of Métis communities along the Upper Great Lakes, waterways, and rivers of Ontario, to the present day, the Upper Great Lakes have played a critical role in the Métis way-of-life, said MNO Chair, Hank Rowlinson. "In May 2021, the Métis Nation of Ontario created the Great Lakes Advisory Group whose mandate is to heal and promote respect for the Great Lakes by building on our past, empowering our present and protecting our future."
"The Advisory Group was formed to help identify modern-day issues confronting these magnificent waterbodies. The recent transfer payment agreement between Ontario and the MNO will help fund the Advisory Group's work, including formalizing and implementing the first MNO Great Lakes Strategic Plan," said Rowlinson.
These funds will go to projects that the Advisory Group develops with input from the MNO's regional consultation committees in the Great Lakes Basin, with priorities to be determined later this spring. One example could be a Great Lakes Youth and Elders Conference.
Chair Rowlinson attended the funding announcement at a Great Lakes Guardians' Council meeting in Toronto on April 13, 2023, during which partners, stakeholders and rightsholders met to identify priorities for action and potential funding measures and partnerships for projects.
"As we advance Self-Government recognition and implementation, for example through the MNO's renewed agreement with the Government of Canada in February this year, having greater authority around environmental protection in Ontario is important to us," said Rowlinson. "This funding will allow us to play a more prominent role alongside our valued partners."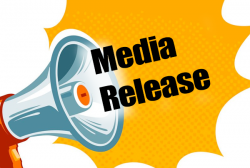 Latest posts by This Media Release
(see all)