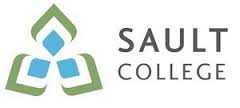 The Sault College Board of Governors is pleased to announce that David Orazietti has been selected as the college's sixth president.
David comes to the position with extensive leadership and management experience from both secondary and postsecondary education and within government. He holds a Master of Education in Educational Leadership and Administration. For the past seven years, David has served as the College's Dean of Aviation, Skilled Trades, Business, Environment and Culinary leading the academic team to advance educational and organizational goals.
"I am honoured to have been selected as the new president of Sault College. I look forward to working collaboratively with administration, faculty, staff, and students to build upon the college's rich history of academic excellence, innovation, and community engagement. I am committed to providing a student-centred approach to education that prepares our graduates for success in a rapidly changing world. Together, we will strive to ensure that Sault College remains a leader in higher education and a vital contributor to the economic and social well-being of our community and province," said David.
Prior to joining Sault College, David was a Member of Provincial Parliament in Ontario holding various cabinet positions, including Minister of Natural Resources, Minister of Government and Consumer Services and Minister of Community Safety and Correctional Services. He also worked as a Parliamentary Assistant to the Minister of Education, Minister of Aboriginal Affairs, and Minister of Northern Development and Mines. Prior to working in the Ontario Government, David was a member of City Council in Sault Ste. Marie, union leader and a Department Head at the Algoma District School Board.
"On behalf of the Sault College Board of Governors, we welcome David as the College's newest president. We are confident that our new President has the vision, leadership skills, and experience necessary to guide our organization into the future. We look forward to working closely with him to continue providing our students with the highest quality education and experience possible," said Shauna Hynna, Chair, Sault College Board of Governors.
David will replace Dr. Ron Common, who will retire this summer as Sault College president after 16 years.
Please join us in congratulating David.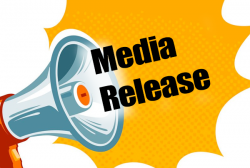 Latest posts by This Media Release
(see all)