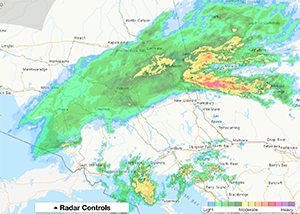 Mar 6, 2022 at 18:25 – Updated
Mar 6, 2022 at 12:37 – Updated
Mar 6, 2022 at 11:48 – Updated
Mar 6, 2022 at 11:46 – Updated

Mar 6, 2022 at 11:48 – Updated

Mar 6, 2022 at 10:19
This storm system is bringing rain, ice, ice pellets and snow to a large swath of Northern Ontario. Rain has created ponding on highways, ice-coated surface, very heavy wet snow & slushy roads, and snow. Many highways have been closed as well as the secondary highways that join them. Please check ON511 and Environment Canada for updated weather and road reports. If you do not need to travel, you may wish to reconsider your travel plans for today.
At the time of this report (10:19 a.m.), the following highways are closed:
Highway 17 (Wawa to Batchawana Bay) – Opened 1:44 p.m.
Highway 101 (Wawa to Foleyet) – Opened 2:11 p.m.
Highway 556 (Aubrey Falls to Searchmont) – Closed at 8:44 a.m.
Hwy 129 (Aubrey Falls to Wenebegon) – Closed at 3:49 p.m.
Winter storm warning in effect for:
Wawa – Pukaskwa Park (ended 11:46)
White River – Dubreuilville (ended 11:46)
Chapleau – Missinaibi Lake (ended 12:35 p.m.)
Agawa – Lake Superior Park (ended 11:46)
Timmins – Cochrane – Iroquois Falls (ended 2:15 p.m.)
Environment Canada has forcasted that snow mixed with ice pellets or freezing rain (2 -5 mm possible) will transition to snow, at times heavy, early this morning (accumulations of 10-15cm). Snow will taper to flurries early this afternoon.
Freezing rain warning in effect for:
Searchmont – Montreal River Harbour – Batchawana Bay (ended at 11:08 a.m.)
Gogama – Foleyet (ended 12:35 p.m.)
Elliot Lake – Ranger Lake (ended 12:35 p.m.)
Kirkland Lake – Englehart (ended at 1:16 p.m.)
Temiskaming Shores – Temagami (ended 12:35 p.m.)
Freezing rain is expected or occurring. 5 to 10mm of ice accretion may occur.
Winter weather travel advisory:
Manitouwadge – Hornepayne (ended at 11:00 a.m.)
Kapuskasing – Hearst – Smooth Rock Falls (ended at 11:00 a.m.)
Intermittent snow mixed with freezing drizzle will continue early this morning. Widespread snow will develop this morning predominantly along and south of a line from Hornepayne to Kapuskasing. Any accumulations are expected to be minor, with the heaviest snowfall remaining just south of the area.
Strong winds:
Manitoulin Island (ended 6:14 p.m.)
Strong southwest winds will develop late this morning or early this afternoon as a cold front moves through the area. Winds will gradually ease this evening.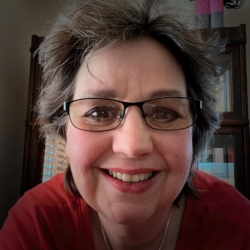 Latest posts by Brenda Stockton
(see all)